Rana Plaza owner gets HC bail
Rana Plaza owner gets HC bail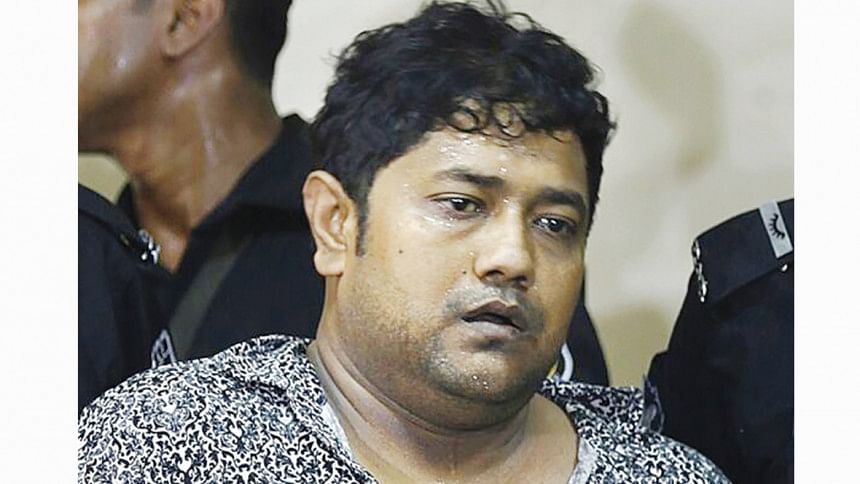 The High Court yesterday granted bail to Sohel Rana, the owner of Rana Plaza, which collapsed in April 2013, claiming at least 1,136 lives.
The bench of Justice Md Akram Hossain Chowdhury and Justice Mohammad Ali passed the bail order in a murder case against Sohel and many other, after a hearing on a rule questioning why he should not be granted bail.
Speaking to The Daily Star, Sohel's lawyer Md Qamrul Islam said there is, as of now, no legal bar to his client's release from jail following the HC order.
"If the government files an appeal with the Supreme Court's Appellate Division challenging the bail order, and if the apex court stays the HC verdict that granted the bail, Sohel cannot walk out from jail."
He added Sohel is not the owner of Rana Plaza. His father Abdul Khaleq, who purchased the land and got the plan for constructing the building from Rajdhani Unnayan Kartripakkha (Rajuk), was the owner.
Meanwhile, Deputy Attorney General (DAG) Mohiuddin Dewan, who opposed the bail petition, told this correspondent that the state will move an appeal before the Appellate Division challenging the verdict.
Sohel is among the 41 people accused in the case. Three of them, including Abdul Khalek, are dead. Of the 38 remaining, all except Sohel are already out on bail, Qamrul said.
The case was initially filed on charges of negligence in the building construction. The murder charge was included in the case later, the lawyer added.
He further said Sohel may have liabilities for the collapse of Rana Plaza, but has the right to get justice, adding that the Rajuk engineers, who approved the building plan, and owners of the garment factory there, are also liable.
At least 1,136 people, mostly garment workers, were killed and over 2,500 others injured, when the nine-storey building came crashing down in Savar on April 24, 2013.
Hours after the disaster, Wali Ashraf, sub-inspector of Savar Police Station, had filed the case against Sohel Rana, his father and several others.
The Criminal Investigation Department of police on May 24, 2015, pressed the charges against Sohel, also a former Jubo League leader in Savar, and the others.
On July 18, 2016, the Dhaka District and Sessions Judge's Court framed those charges against the 41 accused.