PK Halder likely to be extradited by next March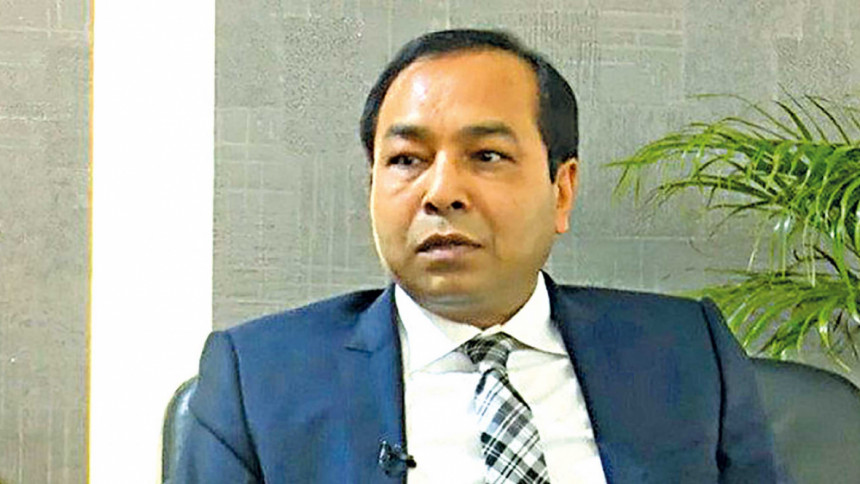 Proshanta Kumar Halder, aka PK Halder, is likely to be repatriated to Bangladesh by March next year.
Former MD of NRB Global Bank and an accused money launderer, he will be brought back to Bangladesh under the extradition treaty, reports Bangla daily Prothom Alo quoting a lawyer of India's Directorate of Enforcement (ED).
A special court in Kolkata dealing with money laundering cases yesterday extended the judicial custody of Halder and five of his associates till November 17.
Halder is so far accused in at least 36 cases for laundering over Tk 3,000 crore from three financial institutions of Bangladesh.
A fugitive for about two years, he was arrested in India on May 14.
He became the managing director of NRB Global Bank in July 2015.
Between 2009 and 2019, he and his associates swindled around Tk 10,000 crore from four financial institutions, according to investigators of the Anti-Corruption Commission.
The ACC came to know about his money laundering during the 2019 clampdown on illegal casinos.
Yesterday, Halder and his associates, accused of money laundering in West Bengal, were produced before the special Kolkata court upon the expiry of their previous remand.
Halder was charged with laundering money to India and purchasing massive amounts of real estate in and around Kolkata.
On June 7 last year, the ED had told the special Kolkata court that it had detected property worth around Rs 350 crore and 88 bank accounts in the name of Halder and his associates in India.
All the property were purchased and the bank accounts were opened using forged Indian multi-purpose Aadhar cards, according to the directorate.
The ED is also probing the involvement of local politicians in abetting Halder, who was arrested along with his brother Pranesh Kumar Halder.
Halder also has a Canadian passport and had travelled to Canada, Malaysia and some Caribbean countries after escaping Bangladesh, according to ED.
Meanwhile, a Dhaka court yesterday began the trial of a case filed against Halder and 13 others over laundering Tk 80 crore to Canada and amassing about Tk 426 crore illegally.
Halder and nine others are shown as fugitives.
Four accused -- PK Halder's lawyer Sukumar Mridha, daughter Anindita Mridha, associate Abantika Baral and cousin Shankha Bepari -- were arrested in connection with the case and are now in jail.
Judge Mohammad Nazrul Islam of the Special Judge's Court-10 of Dhaka recorded the statement of Mamunur Rashid Chowdhury, a deputy director of ACC and also the complainant of the case.
The judge then fixed October 13 for cross-examination.
On September 8, the same court framed charges against PK Halder and 13 others in the case.
Besides Halder, his mother Lilabati Halder, brother Pritish Kumar Halder; and associates Purnima Rani Halder, Amitav Adhikari, Rajib Som, Subrata Das, Ananga Mohon Roy, Uttam Kumar Mistri and Swapan Kumar Mistri are shown fugitives.
Of the arrestees, Sukumar, Shankha and Anindita gave confessional statements earlier.