When will PK Halder be brought back?
Investigators to zero in on his properties in India, sources say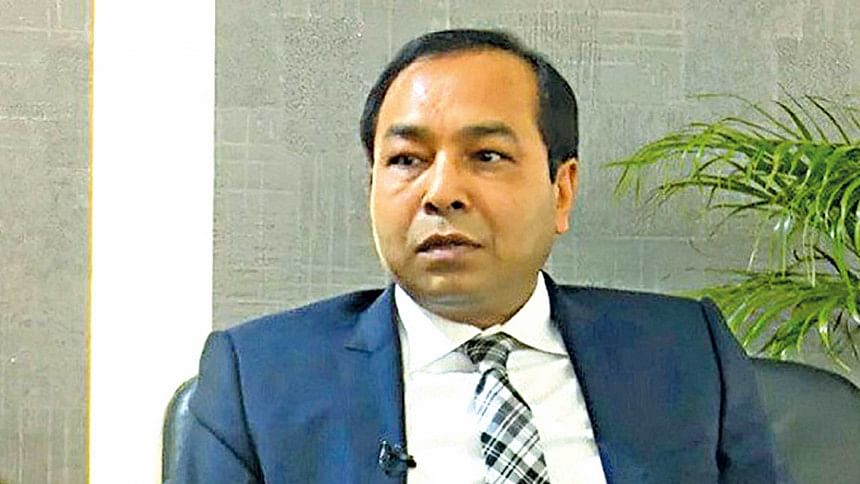 Soon after his arrest in West Bengal on May 14, the question that started spinning around was when Prashanta Kumar Halder, better known as PK Halder, would be brought back to Bangladesh.
 Top officials of government and law enforcement agencies in both countries have spoken about the complex issue, saying the runaway scammer would be extradited under the bilateral extradition treaty signed in 2016.
 But no-one could give a clear picture about how long it would take to extradite Halder, who has been on the run from facing charges of money laundering since 2019. All they could say was it would take time, with Bangladesh waiting for its counterpart's move.   
 However, Indian investigation agencies and diplomatic sources hinted that Halder's extradition under the bilateral extradition treaty will take at least three months.
 They told our New Delhi correspondent that there are several issues that investigators will have to examine, which could be time-consuming.
 While Halder, former managing director of NRB Global Bank, is accused of laundering the money in Bangladesh, he has set up a big network of properties in West Bengal.
 Sources in India's Directorate of Enforcement (ED) said that during interrogation they would try to find out how much of his ill-gotten money he had brought into West Bengal and in which properties he invested them in Kolkata and Ashok Nagar, 50km from the metropolis. 
They said ED detectives would also ascertain how he brought the money from Bangladesh to West Bengal and who were the conduits. Halder would also be quizzed if he had arranged the transfer of money from Bangladesh to other countries.
 ED officials said Halder stands guilty of entering and staying in India illegally and he could be prosecuted under the Foreigners Act of 1956.
 But there is a much more serious dimension to his activities like illegally buying properties in India. This makes him an economic offender there. ED has already moved against Halder in a special court under the stringent Prevention of Money Laundering Act (PMLA) of 2002.
 Prosecution under the PMLA and Foreigners Act could prolong court proceedings against him in India, and render the chances of his handover to Bangladesh slim.
 Since the matter is already in court, any step by the Indian investigation agency regarding his possible extradition needs the court's clearance.
 But ultimately it has to be a political decision to send Halder back to Bangladesh, said the diplomatic sources.
 PK Halder was arrested along with his associates by the ED in West Bengal. The arrests were made at the request of Bangladesh, according to officials.
 A day after his arrest, Interpol National Central Bureau (NCB) of Bangladesh sent an email to the Interpol NCB of India to extradite them to Bangladesh. In the letter, it wanted to know about the status of PK Halder and the cases filed against him.
 It, however, did not get a response yet.  
On Tuesday, Indian High Commissioner to Bangladesh Vikram Kumar Doraiswami and Bangladesh Foreign Secretary Masud Bin Momen spoke about the matter after a meeting, but none of them could hint of any timeframe it would require for the extradition.
 "This involves legal procedures… You need to understand that this isn't like exchanging Christmas cards," Doraiswami commented.
 Foreign Secretary Masud Bin Momen said, "It is up to India to determine the crime he committed there. Once the investigation is done, then it could be decided how the legal process [for extradition] should proceed."
[Our New Delhi Correspondent Pallab Bhattacharya contributed to this report]