Notre Dame student's death: DSCC cleaner Harun arrested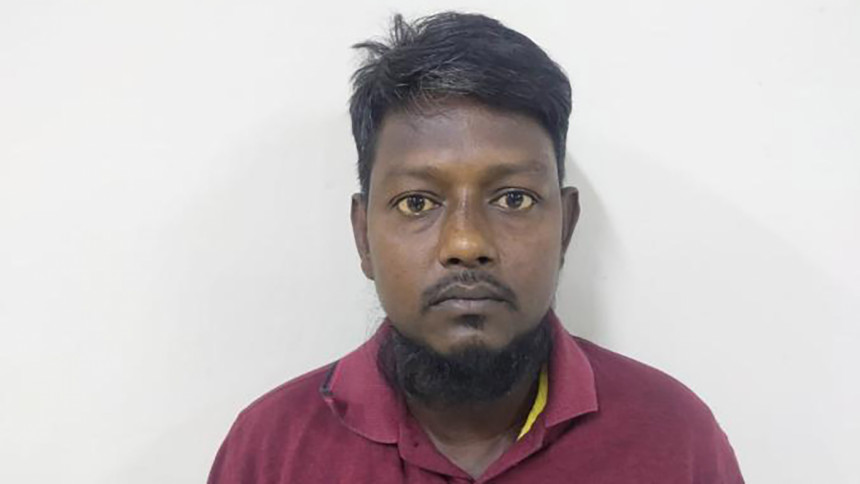 Members of the Rapid Action Battalion today arrested the Dhaka South City Corporation cleaner Md Harun Mia in connection with the death of Notre Dame College student Nayeem Hasan.        
"Harun was arrested from Jatrabari area of the capital," read a Rab text message.
According to a DSCC press release, Iran Mia the designated driver of the garbage truck that killed Nayeem, gave the key of the vehicle to Harun, who then gave it to another DSCC cleaner Russel Khan.
Meanwhile, DSCC has sacked Harun Mia and another cleaning staff  Abdur Razzak for cooperating in the driving. Also, Iran Mia was suspended and a departmental case has been filed against him for allowing someone else to drive the truck.
However Abdul Ahad, deputy commissioner of Motijheel Division yesterday said Harun was the actual driver of the truck.
"After interrogating Russel and checking the documents of the truck, we have come to know that driver Harun was in charge of the DSCC garbage truck. He was not in the truck at the time of the incident," said the police official.
"Russel was driving the truck at the time of the accident," he said.
Nayeem Hasan (18), a humanities student of Notre Dame College, was crossing the road around 11:20 am at Gulistan Bangabandhu roundabout when the DSCC garbage truck hit him.
He was rushed to Dhaka Medical College Hospital where on-duty doctors pronounced him dead.