Ansar al Islam targeting non-Muslims, transgender people for recruitment: CTTC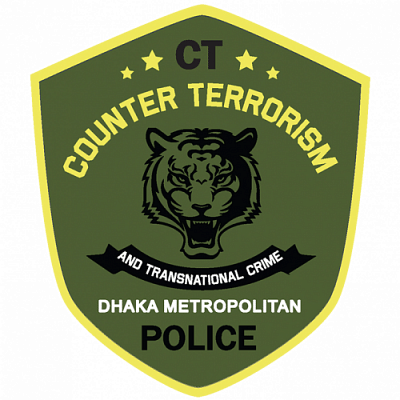 Militant outfit Ansar al Islam, said to be the Bangladesh chapter of Al-Qaeda in the Indian Subcontinent, is now targeting non-Muslims and transgender people to recruit them into militancy, according to the Counter Terrorism and Transnational Crime Unit (CTTC).
They have adopted this strategy as these members would not invite suspicion from law enforcers or others, said officials.
As per the plan, they targeted 711 different Christian institutes in Dinajpur.
The CTTC unit claimed to have unearthed this information following a drive in Dinajpur, during which 18 people were arrested for their involvement with the outfit.
The outfit was working on this project through an institute named Islamic Online Madrasa (IOM). Mufti Jubayer Ahmad is the so-called chief of the institute.
Counterterrorism officials claimed that Jubayer is one of the members of Ansar Al Islam's "Mufti Board" (expert wing) and that they are "looking for him".
CTTC, along with district police, conducted the drive on Friday. Of the 18 arrested, seven were shown arrested in different cases filed earlier by CTTC.
Dinajpur district police filed three separate cases against 11 others with Dinajpur Sadar, Biral and Bochaganj police stations on Friday night. The arrestees were brought before a local court on Saturday, which fixed September 21 for hearing.
Earlier, during the drive, the CTTC and district police detained 42 persons but the rest were released from custody immediately as no militancy connection were found against them, Abdul Mannan, deputy commissioner, CTTC's special action group, told The Daily Star yesterday.
CTTC informed that the IOM used to impart religious training to people through online platforms and take them on field visits, with 14 members in each batch.
Due to Covid-19, IOM used to train three batches at a time, said officials.
Investigation sources said the outfit leaders would mainly recruit members during the training procedure.
"During the training, they taught them how to convert a non-Muslim into a Muslim and drag them into militancy," said a high official of CTTC unit, requesting anonymity.
The IOM has been spreading such propaganda for the last four years.
CTTC officials, however, failed to provide any details on how many people were converted and subsequently became involved in militancy.
A CTTC high official, who has been following the operations of Ansar Al Islam for a long time, said the outfit has two types of recruitment process for new members -- open invitation and secret invitation.
Recruiting members through IOM was an open process. For secret invitation, they mainly invite and recruit people through different secret sites and social media, the official told The Daily Star yesterday requesting anonymity.
The official also said IOM teaches Islam to new members of the outfit who lack knowledge of the religion.
"Ansar al Islam doesn't only target Christians but also transgender people. The outfit has even opened some social media pages and sites, through which they are collecting funds for their operation," said the CTTC official.
As part of the recruitment process, they are also providing aid to needy people, setting up schools and madrasas, said the official, based on analysis of different encrypted sites and interrogation of previous arrestees.
[Kongkon Karmaker, our Dinajpur Correspondent, contributed to this report.]