Mugging attempt after quarrel: University student, aide arrested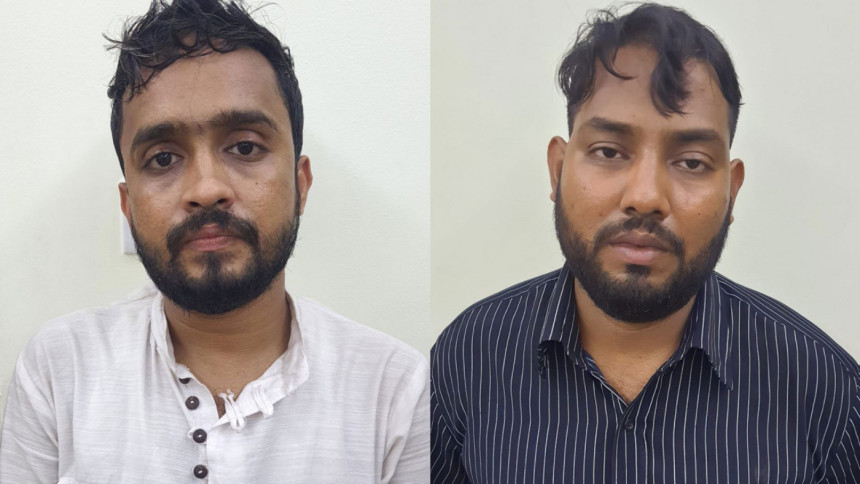 Police arrested a private university student and one of his associates, who used to mug people after initiating a quarrel with the victim on the city streets.
They arrestees are Al Raju (25), the university student, and his aide Suman Khan (29), Mohammad Mohsin, officer-in-charge of Uttara West Police Station, told The Daily Star.
The arrestees picked up a quarrel with a private car driver at Road No 13 of Sector 13 in Uttara, saying the car hit one of them around 11:00pm yesterday (October 4, 2022). They later beat up the driver and tried to mug him.
Hearing hue and cry, a patrol team of police rushed there and arrested them, the OC said.
Apart from the car drivers, one of the gang members used to bump into a pedestrian and initiate quarrel. Then, others rushed there, beat up the pedestrians and fled taking away his valuables, he said.
The police officer said this gang having eight to 10 members used to roam on different city streets and snatched mobile phones, laptops and other valuables from people in similar way.
They are locally known as "Ganjam Party".