Khaleda's Jail Term: Suspended for another 6 months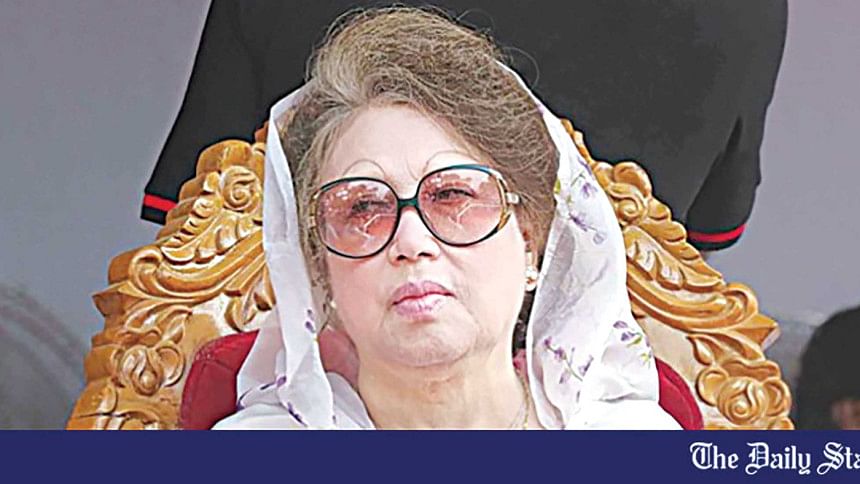 The government has extended for six months the suspension of the jail term of BNP Chairperson Khaleda Zia. 
Home Minister Asaduzzaman Khan said this while briefing reporters at his secretariat office yesterday.
Khaleda will receive treatment at home and she would not be able to go abroad, he said.
The former prime minister was released from prison on March 25 last year after she was in jail for 776 days.
The decision was made as per section 401 (1) of Code of Criminal Procedure.
According to the notification, Khaleda will receive treatment staying at her residence in Dhaka and she will not be allowed to travel abroad during the jail suspension period.
The government through an executive order released her for six months which has been extended four times.
Khaleda's physicians said she was suffering from rheumatoid arthritis, diabetes, ophthalmological and dental complications.
Her family has long been seeking permission from the government to allow her to go abroad for treatment.
However, Law Minister Anisul Huq on September 12 said she has to return to jail first to submit a new application seeking release on condition and permission to go abroad.
On March 25, the government extended the imprisonment suspension of Khaleda for six months.
The 76-year-old BNP chief was released from jail on September 25 last year for six months upon an executive order considering her age and humanitarian grounds, following an application by her family.
On February 8, 2018, Khaleda was sent to the Old Dhaka Central Jail after a lower court had sentenced her to five years' imprisonment in the Zia Orphanage Trust corruption case.
The High Court later doubled her jail sentence.
She was found guilty in another corruption case the same year. Her party, however, claims both the cases are politically motivated.