Journalist Kanak Sarwar's sister Raka secures bail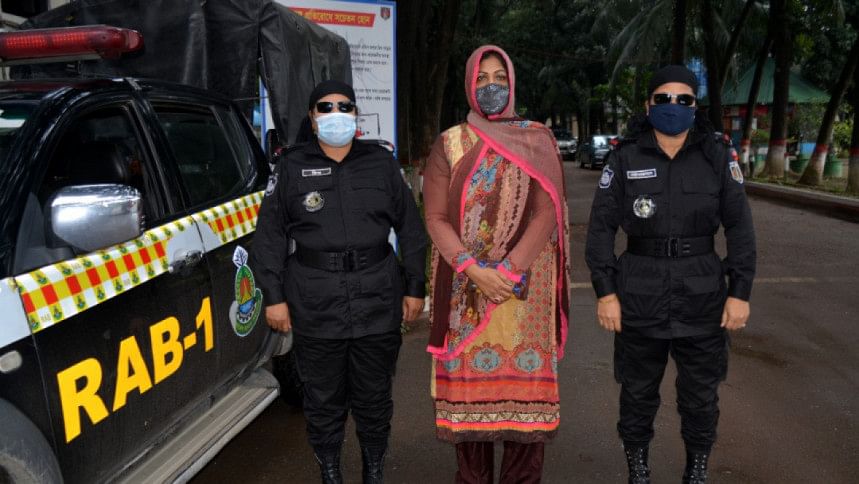 Nusrat Shahrin Raka, sister of journalist Kanak Sarwar, today secured bail from the High Court after 160 days in jail in two cases, including one filed under Digital Security Act.
She will be released from Gazipur's Kashimpur jail once the copy of the HC verdict and order reaches there, and it will take a few days, her lawyer ZI Khan Panna told The Daily Star.
The HC bench of Justice Md Habibul Gani and Justice SM Mozibur Rahman today granted bail to Raka on the grounds that she is a mother of three children, and has been languishing in jail for a long period of time despite not being involved in any offence, ZI Khan Panna said.
The bench delivered the verdict and order after hearing two separate petitions filed by Raka seeking bail in the cases filed over spreading anti-state propaganda using digital platforms and possessing narcotics.
The lower courts concerned earlier rejected her bail petitions several times in the cases, the lawyer told The Daily Star.
Jamiul Hoque Faisal, another lawyer for Nusrat, said the HC delivered the verdict on the bail petition in connection with the case filed under the DSA, and granted ad-interim bail to her and issued a rule asking the state why she should not be granted permanent bail in the narcotics case. 
There is no bar for her to get released from jail unless the state moves appeal before the Appellate Division against the HC verdict and order and the apex court stays the verdict and order, he added.
Meanwhile, Additional Attorney General SM Munir, who opposed the bail petitions on March 7 before the HC, told The Daily Star that he does not know what verdict the HC delivered on the bail petitions of Raka.
During a raid, a team of Rapid Action Battalion (Rab) on October 5 last year arrested Raka from Uttara for spreading anti-state propaganda using digital platforms.
The elite force also recovered a mobile phone, a passport, crystal meth and anti-state content from her, they said.
She was involved in disrupting peace and order of the country by spreading false, defamatory and provocative information on the state and about important personalities through social media, according to Rab.
The two cases were filed against her on same day with Uttara Police Station.