Jamaat in disguise?
Questions raised over new party seeking registration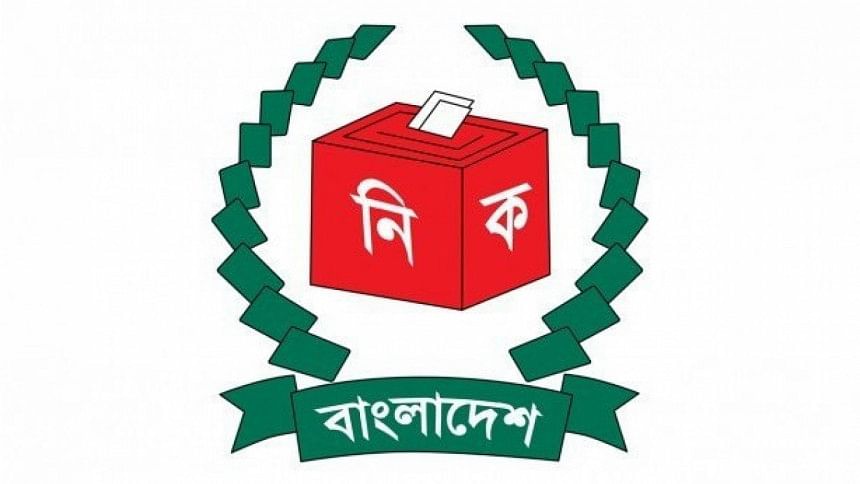 Bangladesh Development Party, which, many believe, is Jamaat-e-Islami in disguise, has applied for registration with the Election Commission.
"We have submitted 50,000 pages of documents alongside our application. We have fulfilled all the conditions. Hopefully, we will get the registration," said Anwarul Islam, chairman of the party.
The application was signed by the party's General Secretary Nijamul Haq.
Anwarul was talking to journalists after submitting the application at the Election Commission Bhaban in the capital's Agargaon yesterday.
According to some media reports, the top leaders of BDP were involved with Jamaat. The general secretary of the party is a former leader of Chhatra Shibir, the student wing of Jamaat.
Asked about his involvement with Jamaat's Demra unit, Anwarul first avoided making any comment and then said, "This is false. I didn't go there in a long time."
He also said his party had no connection with Jamaat.
"We are a new party. We collected members in different ways. We are not subservient to anyone or any party," he said.
The members of the party were born after the Liberation War and they follow the constitution of Bangladesh, he further said.
Responding to another question, the BDP chairman said those who were born after independence could not be war criminals. "If someone wants to make them war criminals, they can."
He, however, did not mention when the party was founded. Instead, he said his party would hold a press conference to answer all the questions.
Election Commissioner Md Alamgir said everyone knows that Jamaat's registration as a political party was cancelled following a court order.
"Now, if any party wants to register with us, it has to apply for registration as a new party. It can get registration if it meets the conditions. If it fails, it will not get it."
Jamaat's registration as a political party was announced illegal by High Court in 2013. Following the verdict, the EC in October 2018 cancelled Jamaat's registration.
Earlier this month, Amar Bangladesh Party, founded by former leaders of Jamaat, also applied for registration as a political party.