Ex-college principal murder: Accused Nahiduzzaman confesses to killing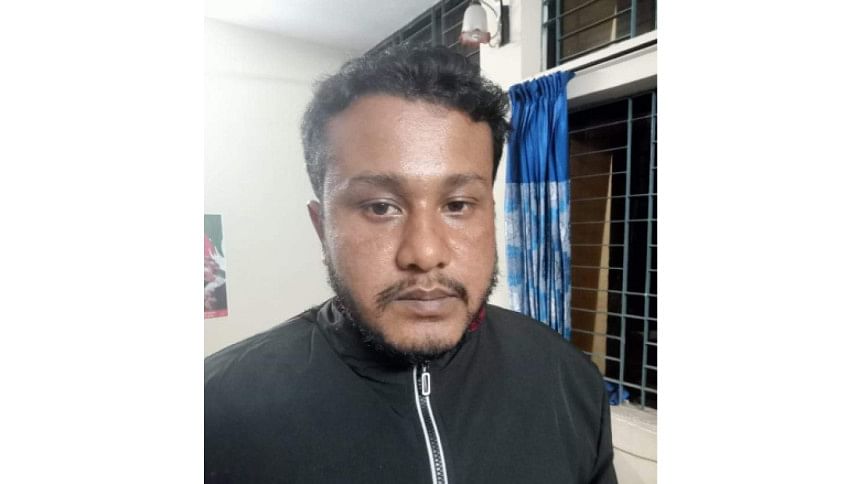 The lone arrestee in the former college principal murder case in Lalmonirhat has confessed to the killing, said police.
The arrestee, Nahiduzzaman Pradhan Babu, 24, confessed to the killing of M Wazed Ali, 68, in Patgram upazila, Lalmonirhat Superintendent of Police in Shaiful Islam told journalists at a press conference around 5:30pm today.
His statement was recorded under Section 164 of the Code of Criminal Procedure (CrPC) and he was sent to jail after being produced before a court this afternoon, police said.
Shafiul Islam, however, did not mention whether anyone else was involved in the murder. "Police are looking into this matter seriously and we will be able to reveal the information very soon.
"The weapon used in the murder hasn't been recovered yet."
Police arrested Nahiduzzaman from Dahagram border area of Patgram upazila last night.
He had fled to India after killing Wazed Ali on the night of January 20. He was staying in Cooch Behar district of West Bengal, and was brought back using "paid sources", the SP said.
Nahiduzzaman, of Rasulganj Notun Purbopara area of Patgram, is a local kindergarten teacher by profession. He used to teach at Fatema Pre-Cadet and Kindergarten, founded by Wazed Ali.
Recently, a quarrel broke out between Wazed Ali and Nahiduzzaman at the institution.
Police said Wazed Ali's body was found with stab wounds in the head, neck, and shoulder near his house at Sahebdanga area of Patgram on January 20.
The next day, his son, Rifat Hasan, filed a murder case with Patgram Police Station accusing some unidentified persons along with Nahiduzzaman Pradhan Babu.