Custody of 2 Japanese children: Their welfare should be considered first, HC observes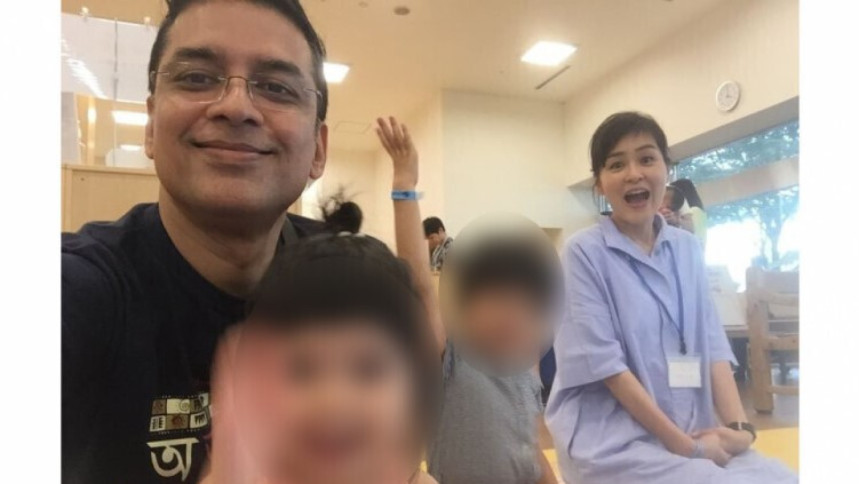 The High Court in the full text of a verdict has observed that children's welfare should be considered first, and law should not be applied in relevant cases without their welfare and wellbeing.
The full text was released yesterday (Sunday) as the HC bench of Justice M Enayetur Rahim (now a judge of the Appellate Division) and Justice Md Mostafizur Rahman in the full text of judgments over the verdict on November 21 last year, in a case regarding the custody of children Nakano Jasmine Malika (11) and Nakano Laila Lina (9), who were brought from Japan to Bangladesh in February last year.
"Thus, in respect to the applicability of the 'Comity of Courts' it is our considered view that the child's welfare and wellbeing should be considered first and the above proposition of law should not be applied in each and every case mechanically without considering the wellbeing and welfare of the minors," observed the verdict.
In the verdict, the HC directed that Jasmine and Laila will remain with their father Bangladesh-born US citizen Imran Sharif and their mother (Eriko) can meet them (children) three times a year.
But, the Appellate Division of the Supreme Court on January 3 directed that Jasmine and Laila will stay with their mother -- Japanese national Eriko Nakano -- till January 23.
Imran Sharif can visit his daughters between 9am and 9pm every day during this period and the children must be allowed to go to school, the court added.
Eriko is now staying at a hotel in Dhaka's Baridhara area with her daughters Jasmine and Laila, her lawyer Mohammad Shishir Manir told The Daily Star.
The apex court asked Eriko to file a leave to appeal petition with the court by January 23, challenging the HC verdict.