'After killing Mohib Ullah, informed the one ordering the mission'
Accused Md Elias tells Cox's Bazar court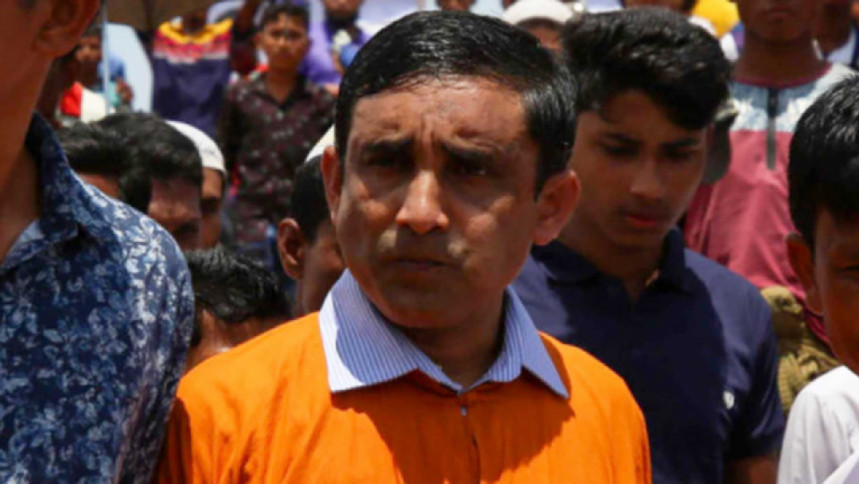 Md Elias, one of the arrestees over the murder of Rohingya community leader Mohib Ullah, has admitted to directly taking part in the killing mission.
He gave a confessional statement under Section 164 of the CrPC at the Cox's Bazar Senior Judicial Magistrate Helal Uddin's court yesterday (Saturday) while admitting to his involvement in the murder, reports our Cox's Bazar correspondent quoting court sources.
"After shooting and killing Mohib Ullah, I informed the person ordering the killing from my mobile phone that the mission was successful," Elias also told that court, said the sources.
Elias also told the court in detail about who was behind the murder, how it was planned, and executed.
Elias (35), who is the head "Majhi" of Block-C Kutupalong Lambashiya Rohnigya Camp-6, of Ukhiya, was arrested by members of the Armed Police Battalion (APBn) on October 3 in a raid at Kutupalong Camp-5.
"The other four arrested and remanded for questioning gave important information to police about the murder. But none of them made a confessional statement," a district police source, involved in the investigation of the case, told The Daily Star.
All the five arrested in connection with the murder were remanded for three days by the court. They were produced before the court yesterday after a three-day interrogation.
Apart from Elias, the other four accused arrested in the case are, Mohammad Selim, Ziaur Rahman, Abdus Salam and Shawkat Ullah.
Mohib Ullah, who led the Arakan Rohingya Society for Peace and Human Rights, was shot dead around 8:30pm at the Kutupalong Rohingya camp on September 29.
Habib Ullah, Mohib Ullah's brother, filed the case with Ukhiya Police Station on September 30. The complainant gave details of the murder but did not accuse any individual.