8 crime gang members arrested in Dhaka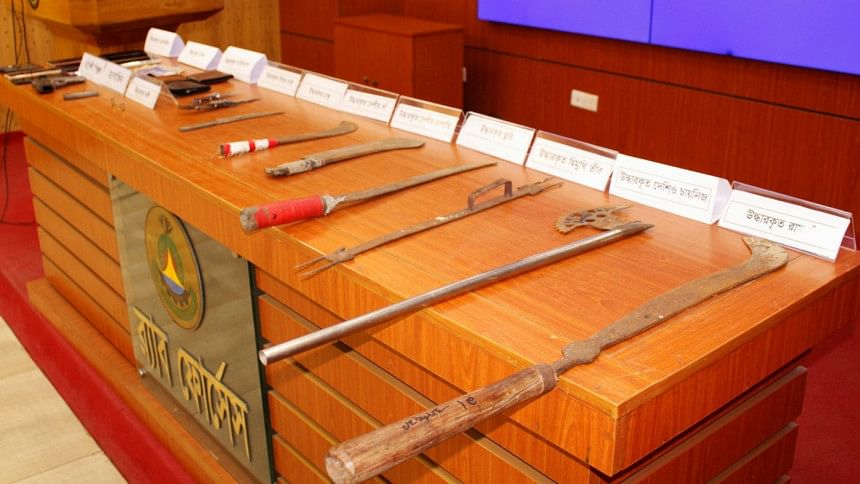 Rapid Action Battalion (Rab) arrested eight members of a gang involved in mugging, drug peddling, extortion and sexual harassment in different areas of Dhaka.
A team of Rab-4 arrested the members of the gang named "Brave Danger Strong King" (BDSK) from Dhaka and Faridpur area yesterday, Khandaker Al Moin, Rab's Legal and Media wing director, told a press conference today.
The arrestees are: gang leader Srinath Mandal alias Hridoy (22), Robin Islam alias SMC Robin (20), Md Rasel (25), Al Amin (21), Md Loman (21), Md Ashique (19), Zobair Islam (19) and Suman (20).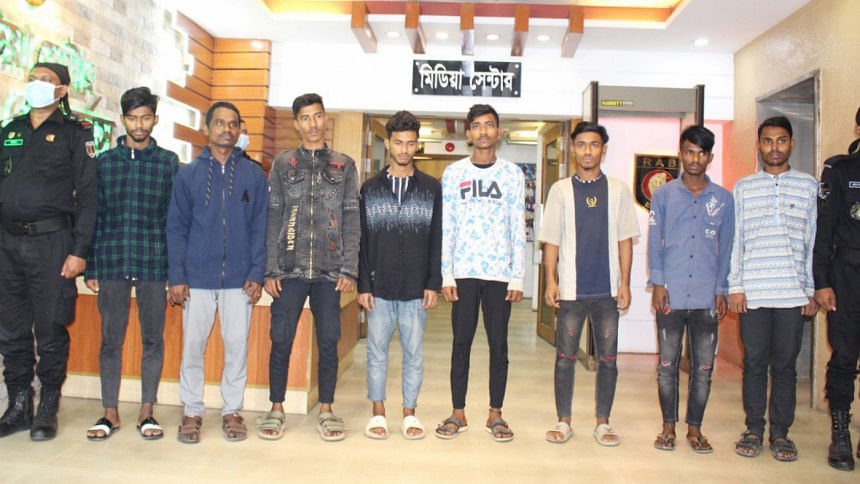 Rab also recovered a pistol and 11 sharp weapons from their possessions.
The Rab official said they came to know about the gang while investigating a mugging incident in Adabar area.
On January 7, eight to 10 muggers attacked a man with sharp weapons in Adabar area and took away his mobile phone and other valuables. Several days ago, they mugged a college student in the same area, he said.
Rab official Moin said the gang has 20 to 25 members and they were members of different gangs named Sabuj Bangla Group, Top Ten Group and Bhai-Dost Group.
Hridoy had been leading them for the last two to three years under name of BDSK gang, Moin said.
He also said that the gang members used to carry out various types of criminal activities in Dhaka Udyan, Adabar, Shyamoli, Mohammadpur and adjoining areas.
They also work as hired criminals for money, the Rab official said.