2 SC lawyers seek Tk 10cr compensation for Joj Miah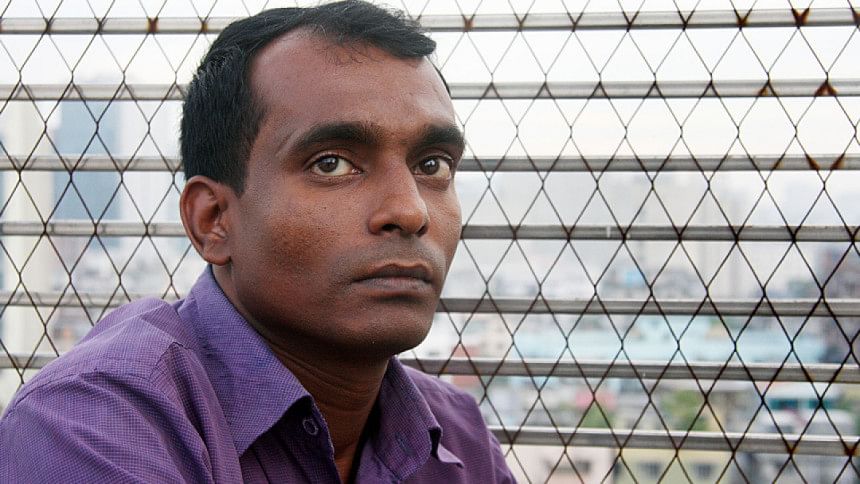 Two Supreme Court lawyers today (August 11, 2022) served a legal notice to the authorities concerned seeking Tk 10 crore as compensation for Md Jalal, who had been branded as Joj Miah in connection with the August 21 grenade attack, for violating his fundamental rights. 
Lawyers Humayun Kabir Pallob and Mohammad Kawar sent the legal notice on behalf of Md Jalal to 11 persons, including former BNP State Minister for Home Affairs Md Lutfozzaman Babar, saying that Md Jalal has been wrongfully arrested and kept in custody for four years in the case filed for the incident of the grenade attack on August 21, 2004.
In the legal notice, they requested the government officials concerned to form an inquiry committee in order to fix the liabilities for violating the fundamental rights of innocent and helpless Md Jalal, a man from Senbagh of Noakhali, who was wrongfully arrested on June 10, 2005 and kept in custody till June 27, 2009 in connection with the case.
The lawyers in the legal notice asked Lutfozzaman Babar, then inspector general of police Khodabox Chowdhury; ex assistant Superintendent of police and investigation officer Abdur Rashid; ex ASP Munshi Atiqur Rahman and ex special superintendent of police Md Ruhul Amin to give Tk 10 core to Jalal in 15 days.
In the legal notice, they requested six officials of the present government to collect the money for Md Jalal.
The seven officials are home secretary; inspector general of police; deputy commissioner of Dhaka; officers in charge of Motijheel and Shahbagh police stations and the criminal investigation department of police.
Lawyer Humayun Kabir told The Daily Star that that they will move a writ petition before the HC seeking necessary directives on the recipients of legal notice if they don't make response to the legal notice.