2 BCL women 'torture' female student at IU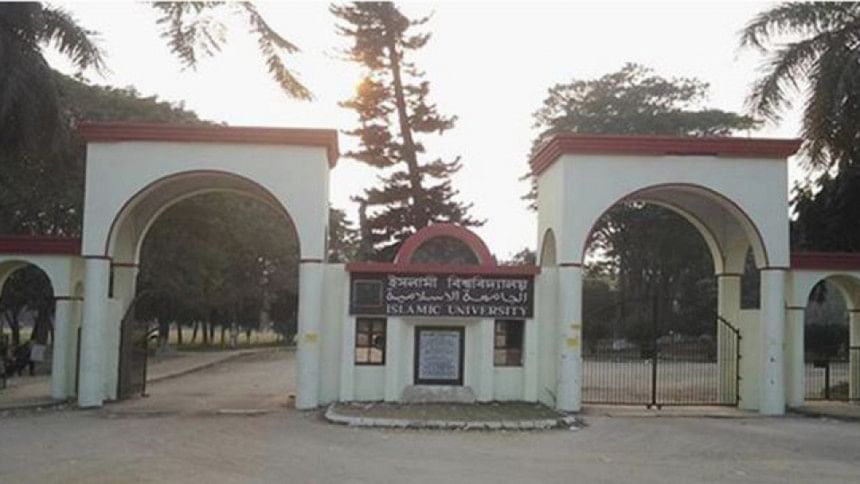 A student yesterday filed a complaint with the Islamic University in Kushtia accusing two Chhatra League girls of torturing her for staying in a dormitory without informing them.
The accused are Sanjida Chowdhury, vice-president of the IU Chhatra League, and Tabassum Islam, an activist of the same Chhatra League unit. Sanjida is a student of statistics and Tabassum is a student of finance and banking.
According to the complaint, on the first day of the first-year honours class for 2022-23 session on February 8, the victim started staying at the room of a resident student in Deshratna Sheikh Hasina Hall as no seat was allocated to her. At night, Tabassum in the dining room of the dormitory wanted to know who among the freshers were residing at the hall.
As the victim raised her hand, Tabassum became angry. She asked the victim why she didn't inform her about the matter earlier.
The Chhatra League activist also asked the victim to meet her in Sanjida's room. But the student did not comply.
Around 10:00pm on February 12, Sanjida called the victim to the hall's guest room. Sanjida along with Tabassum and several other Chhatra League activists tortured and assaulted her there until 3:30am, added the complaint.
Contacted, the victim said she was assaulted and tortured by some Chhatra League leader and activists. The incident was filmed at one stage, she added.
She was also threatened that she would be driven out of the hall and the video would be circulated if she told anyone about the torture.
Asked about the allegation, Sanjida said, "As the student lodged the complaint, she has to prove now whether the incident is true."
She also claimed that the allegation against her was false.
This newspaper could not reach Tabassum for comments.
Proctor Shahadat Hossain confirmed to The Daily Star that he received the complaint and the vice chancellor had been informed of the matter. The VC would decide on the next course of action, he said.