'I didn't set the fire': Sajeeb Group chairman denies responsibility for Narayanganj fire
Says workers' 'carelessness' could've caused it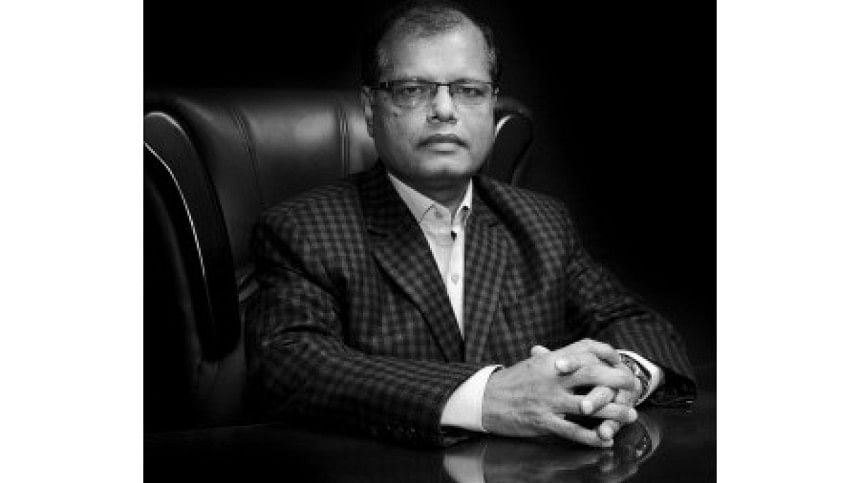 Sajeeb Group Chairman Md Abul Hashem today denied all responsibility for the Narayanganj factory fire that killed at least 49 people.
The six-storey food factory building in Naryanganj's Rupganj is owned by the group.
"Building an industry is one of the greatest mistakes of my life. If there is an industry, there will be workers. If there are workers, then there will be work, and if there is work, there can be fire," he said while talking to The Daily Star.
"Am I responsible for this? It is not like I went and set the fire. Neither did any manager of mine do so," he said.
"The fire may have been a result of workers' carelessness. Maybe some worker did not put out his cigarette before throwing it," he said, adding that any of these could be the reason behind the deadly blaze.
"Those who are protesting now are not workers. They are outsiders," he added.
The factory has seven buildings and there was fire in one of them. "Around 600-700 people work in the entire factory," he added.
Asked whether he can tell how many people were working in the building where the fire broke out, he said that he cannot say that for sure as many units were closed at the time of the incident.
Abul Hashem believes the reason behind the severity of the fire could be the cartons and other flammable objects on the ground floor. "The fire may have spread from the cartons on the ground floor. There were many machines on the floors above. And since food items are made here, there were many combustible substances. Maybe that increased the intensity of the fire," he said.
When questioned whether he went to the spot, he said "I did not go but my people are there. Those who died are my sons and daughters. I feel broken. I will try my best to be there for my sons and daughters. This is an accident. All units of the factory were not in operation. Not many people were there. Even then, those who were there, tried their best to bring the fire under control but could not do so."
Hashem further claimed that the factory building had adequate firefighting equipment.