Chemical-mixed water from Ctg depot spreading out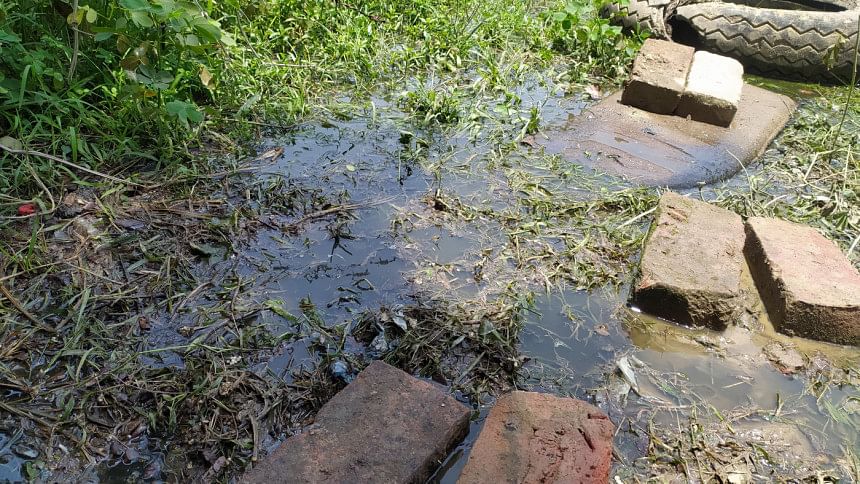 Following the fire and explosions in BM Container Depot at Chattogram's Sitakunda upazila, chemical-mixed water has been spreading in the vicinity.
The water used for dousing the fire is getting mixed with chemicals as fire fighters are still trying to put out the blaze – 40 hours after the fire broke out on Saturday night (June 4, 2022).
So far, 49 people have died in the fire incident.
While visiting the area, it was seen that the chemical-mixed water has made its way into the adjacent Kashem Jute Mill area.
However, members of Bangladesh Army were seen setting up barricades in drains and canals so that the water does not go into the Bay of Bengal.
Since the fire broke out, the pungent odor of chemicals has made the air heavy.
On the other hand, army, navy and fire service are still carrying out rescue operations. They are removing the containers. The chemical is still burning at some places.
A senior fire service official, who reached the site from Chattogram, said this morning that hundreds of containers were all over the depot.
It is difficult to understand which containers are empty and which have chemicals in them, he said, adding that it is extremely hazardous to go inside in this situation and that's why it is not yet possible to put out the fire.
Echoing the fire service official, Anwar Hossain, deputy inspector general (DIG) of Chittagong Range of Police who was on the spot in the morning, said that the fire service personnel could not go inside due to the explosions. As a result, the fire could not be brought completely under control, he said.