20 injured as ferry hits Padma Bridge pillar; probe body formed
Ferry master suspended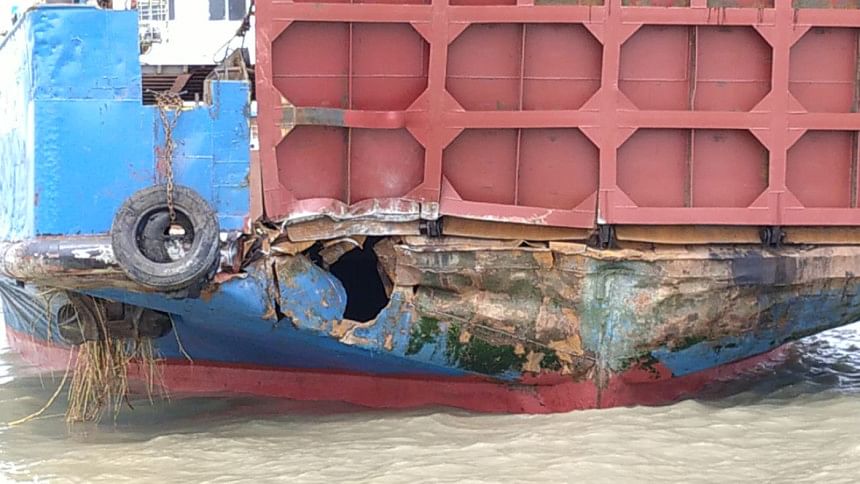 Around 20 passengers were injured after a ro-ro ferry hit a pillar of Padma Bridge while going to Shimulia ghat of Munshiganj from Banglabazar ghat of Madaripur.
Ferry Shah Jalal hit pillar no-17 around 9:30am near Louhajang area on the river, reports our Munshiganj correspondent quoting Md Jahangir Alam Khan, senior information officer of shipping ministry.
Bangladesh Inland Water Transport Corporation (BIWTC) has formed a four-member probe committee to investigate the incident.
The committee led by SM Ashiquzzaman, general manager (commerce) of BIWTC, was asked to submit its report within three days.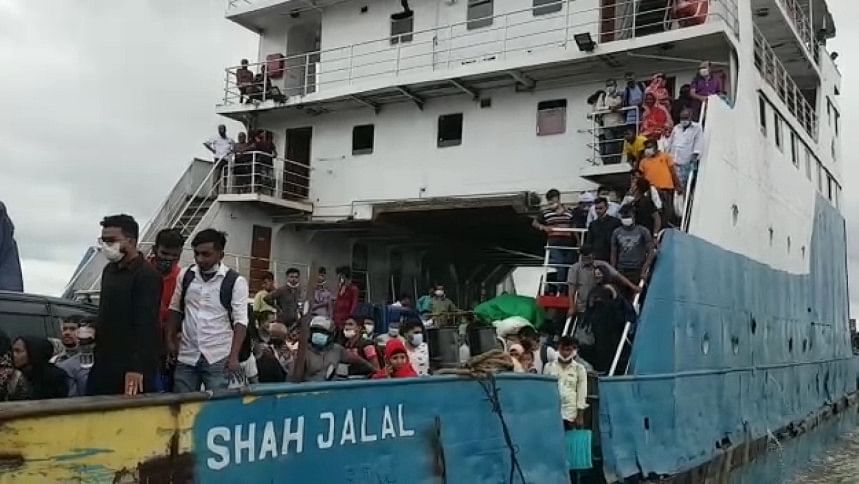 BIWTC issued an order in this regard today, Shipping Ministry's Senior Information Officer Jahangir Alam Khan told The Daily Star.
Other members are: BIWTA director M Shahjahan, BIWTC's AGM (Marine) Ahmed Ali and BIWTC's AGM (Engineering) Rubeluzzaman.
Twenty passengers of the ferry were injured in the incident, the senior information officer of shipping ministry said adding that none of them were in serious condition.
The ferry had 38 vehicles and more than one hundred passengers on board.
The master of the ferry Md Abdur Rahman was suspended following the incident "for failing to operate properly," the official added.
Md Abdur Rahman however claimed that the accident took place due to mechanical error. He said the electric system of the ferry suddenly failed while passing between the 16th and 17th pillars of the Padma Bridge.
The ferry lost control and hit the 17th pillar of the Padma Bridge, causing some damage to the ferry.
Mawa Naval Police Officer-in-Charge Sirajul Kabir said front side of the ferry was hit and twisted. However, there was no damage to the vehicles on the ferry.  The ferry is now being repaired at Shimulia Ghat.