Tensions flare in Indian city after sectarian killing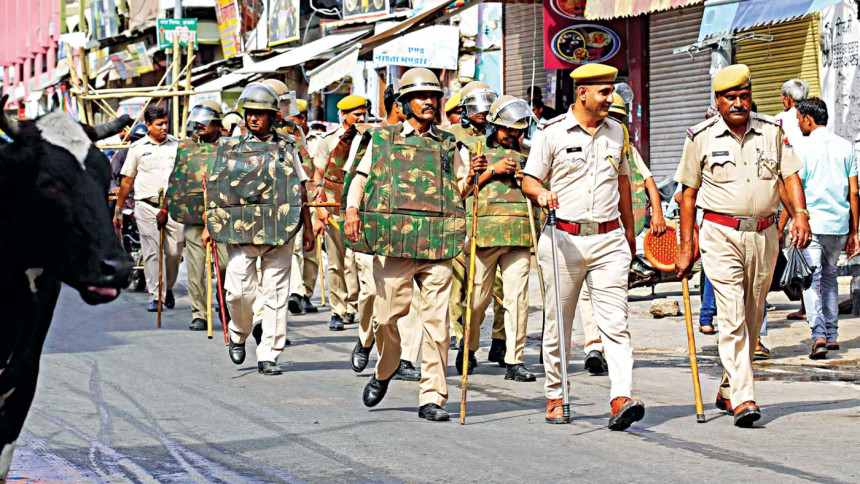 Hundreds of police were deployed in an Indian city yesterday after the murder of a Hindu tailor allegedly by two Muslims in revenge for inflammatory comments about Islam by a ruling party member. 
The attack -- in which the men seemingly tried to behead their victim -- in the western city of Udaipur was captured on video that went viral and has gripped a country with a long history of communal violence.
The video showed Kanhaiya Lal being attacked in his shop, with further footage showing the two accused purportedly brandishing large knives and threatening to kill Prime Minister Narendra Modi.
They then justified their murder as a response to Lal's alleged support of comments about the Prophet Muhammad (PBUH) by a spokeswoman for Modi's Hindu nationalist BJP party -- remarks that have triggered protests across parts of the Islamic world in recent weeks.
Lal's wife told broadcaster NDTV that on June 10 her husband was arrested over a social media post supporting the spokeswoman and released on bail a day later.
The two young men were arrested on Tuesday as they attempted to flee Udaipur by motorbike, news reports said.
To prevent potential sectarian violence, authorities deployed 600 extra police and put the city of around 450,000 people under curfew, cutting mobile internet access there and in other parts of Rajasthan state.
Indian Muslim organisations condemned the killing, but Surendra Kumar Jain from the far-right Hindu group Vishwa Hindu Parishad said that many Muslim leaders have "insulted Hindu beliefs."