Season's first hailstorm sweeps city
5 missing as motorboat sinks in Buriganga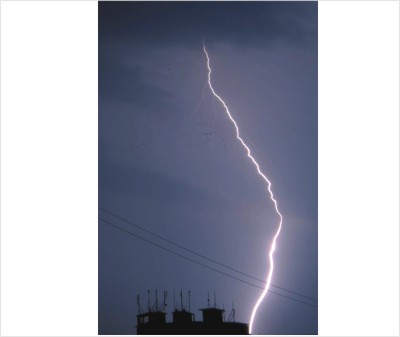 At least five passengers went missing as a local engine boat capsized in the Buriganga yesterday evening in the gusty wind that accompanied by hailstorm and moderately heavy rain swept over the capital.
The shower, the first of the season, brought a whiff of relief to the city dwellers experiencing dry and sultry weather amid frequent power outages.
Many people were seen collecting hails from the ground at different parts of the capital out of fun following a gloomy afternoon. Residents of Mirpur, Uttara, Cantonment, Mohammadpur, Gulshan and Dhanmondi reported hailstorm in their areas.
The gusty wind along with rainfalls on the other hand caused sufferings to many, especially the homebound commuters. They were seen standing under shades until late evening due to the lack of transport while many others faced huge traffic congestion at different areas during rains.
The whole city plunged into darkness as electricity distribution system collapsed in many parts of Dhaka.
The Met office in Dhaka recorded 23 mm rainfall till 6:30pm while heavy rainfalls were recorded in Tangail and Mymensingh.
Rain or thundershowers accompanied by temporary gusty or squally wind is likely to occur at a few places over Khulna and Barisal divisions and at one or two places over Rajshahi, Dhaka, Sylhet, Chittagong and Sylhet divisions in next 24 hours till 6:00pm today.
Keraniganj police said the engine boat caught by whirlwind capsized at Tailghat under South Keraniganj in the evening with at least 30 passengers on board.
Most of the passengers swam ashore or were rescued by nearby boatmen while five or six persons could not make it, the survivors said. Local people and relatives were searching for the missing persons till filing of this report at 9:00pm.