$200m Indian grant to be utilised for Padma Bridge
Says Muhith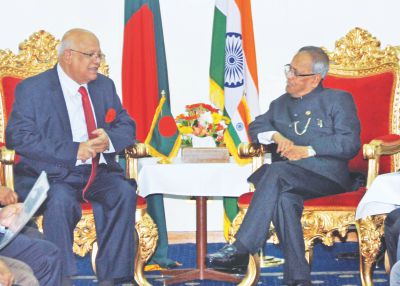 The US $200 million Indian grant will be fully utilised for construction of Padma Bridge, said Finance Minister AMA Muhith yesterday afternoon after calling on visiting Indian President Pranab Mukherjee at Sonargaon Hotel.
He said India has already handed over $50 million and the Indian president informed him that another $50 million will be given next month.
Pranab wanted to know how the Padma Bridge could be self-financed, Muhith said.
"I told him that when I took the office the country's development budget was Tk 19,000 crore. This year, it is likely to be almost Tk 55,000 crore," Muhith said adding that he also told Pranab that Tk 5,000 crore would be spent this year from the annual development fund for the Padma Bridge project.