Talks to resume amid stern warnings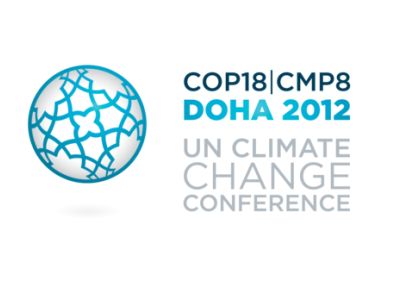 Nearly 200 nations gather in Doha from tomorrow for a new round of climate talks as a rush of reports warn extreme weather events like superstorm Sandy may become commonplace if mitigation efforts fail.
Negotiators will converge in the Qatari capital for two weeks under the UN banner to review commitments to cutting climate-altering greenhouse gas emissions.
Ramping up the pressure, expert reports warned in recent days that existing mitigation pledges are not nearly enough to limit warming to a manageable 2 degrees Celsius (3.6 deg Fahrenheit) from pre-industrial levels.
"A faster response to climate change is necessary and possible," UN climate chief Christiana Figueres said ahead of the talks.
"Doha must make sure the response is accelerated."
The UN Environmental Programme said this week the goal of keeping planet warming in check has moved further out of reach and the world was headed for an average 3-5 deg C temperature rise this century barring urgent action.
And the World Bank said a planet that is four degrees warmer would see coastal areas inundated and small islands washed away, food production slashed, species eradicated, more frequent heat waves and high-intensity cyclones, and diseases spread to new areas.
"Time is clearly not on our side," Marlene Moses, chairwoman of the Alliance of Small Island States told AFP.
Topping the agenda in Doha is the launch of a followup commitment period for the Kyoto Protocol, the world's only binding pact for curbing greenhouse gas emissions.
Delegates must also set out a work plan for arriving in the next 36 months at a new, global climate deal that must enter into force by 2020.