Fresh Probe Into Abul Hasanat's Cases
Show-cause notices on IOs for delay in filing reports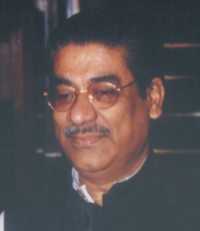 The Barisal Divisional Special Trial Tribunal yesterday sent show-cause notices to two police officials asking them to reply within 10 days for their failure to submit reinvestigation reports on two cases against Awami League leader and former chief whip Abul Hasanat.
Joint forces in a raid on the Kalibari Road residence of Hasnat in the city on October 22, 2002 recovered Tk 6.13 lakh and 355 copies of blank freedom fighter certificates.
Borhan Reza, the then inspector of Detective Branch of Barisal police lodged two cases (GR 688/02 and GR 689/02) against Hasanat with Barisal Kotwali police station on the same day under the Anti Corruption Act.
Nilotpol Dey, the then inspector of Barisal DB police, submitted charge sheet to the tribunal on August 31, 2004 in the Tk 6.13 recovery case. Sheikh Zillur Rahman, the then OC of Barisal Kotwali police station submitted the charge sheet of the other case on April 13, 2006.
Trial of the cases was delayed due to legal obstacles as those went under the disposal of Anti Corruption Commission (ACC) after promulgation of emergency.
The tribunal on October 30 sent a letter to ACC seeking permission for trial of the cases. The ACC on November 22 asked for reinvestigation of the cases, which could not be done in over two months.
DB Inspector Nilotpol Dey was not available yesterday for comment. On contact, Zillur Rahman, now DB inspector in Rajshahi, said he is yet to receive any instruction from ACC.