Birth anniversary of Shaukat Osman today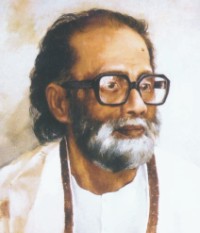 Today is the 91st birth anniversary of litterateur Shaukat Osman.
Shaukat Osman, one of the eminent Bengali writers of the 20th century, was a vocal critic of communalism and fundamentalism. He also fought for the right of repressed people through his writings.
He was born on this day in 1917 at Sabalsinghpur village in Hughli district, West Bengal.
He earned many accolades and awards, including Bangla Academy Award, Ekushey Award and Independence Day Award, for his contribution to literature. His famous novel 'Janani' (Maa) has been translated into English.
He passed away at the Combined Military Hospital in Dhaka on May 14 in 1998.
To mark his 91st birth anniversary, Shaukat Osman Memorial Council has taken up various programmes.
Socio-cultural organisations will place wreaths at his grave at Mirpur Martyred Intellectuals' Graveyard at 10:00am.
A discussion will be held at the Liberation War Museum in the city at 4:00pm. Prof Kabir Chowdhury, journalist Abed Khan, artist Hashem Khan, artist Rafiqun Nabi, artist Motlub Ali and Prof Syed Manzoorul Islam will take part in the discussion.
Prof Bulbon Osman will preside over the discussion.