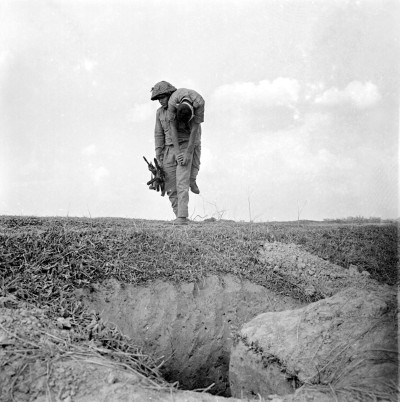 MARCH 26, 2010 was an important day in my life. I was staying in India International Centre, New Delhi, where I was invited for receiving Saarc Lifetime Achievement Award from the Foundation of Saarc Writers and Literature. They organised a Saarc festival of literature for three days in Delhi and invited writers, journalists and peace activists from all the South Asian countries. The inaugural session was scheduled to start at 10 in the morning. I woke up early and opened the computer for checking emails. There was a flood of emails from the readers of Prothom Alo and The Daily Star of Dhaka from all over the world.
This unprecedented feedback was about an article published on the Independence Day of Bangladesh in which I said sorry for the genocide of 1971 by the Pakistan army and demanded that the Pakistani government apologise to Bangladesh. I have been saying that in Pakistan for many years, but maybe it was a surprise for Bangladeshis on their Independence Day.
The number of emails increased to more than 200 by 8:30. Most of the Bangladeshi readers thanked me for apologising. Tears came to my eyes after reading many emails, and it was difficult to respond to all of them.
Vice-President of India Hamid Ansari and Foreign Secretary Nirupama Rao were invited to the first session. Neither of them appeared, and later on I learnt that they were not happy about the publication of a poem in the brochure of the conference. That poem was written by conference organiser Ajeet Cour against the massacre of Sikhs in Delhi after the assassination of Indira Gandhi in 1984.
This arrogant attitude of two top government functionaries reminded me of some people in Pakistan who are still not ready to accept that their army killed thousands of innocent people in Bangladesh in 1971. Delhi and Islamabad are responsible for many massacres, but they don't accept that. Anyhow, nobody noticed the absence of these two VIP's. Ajeet Cour was more popular among the writers of Saarc countries than those two.
I was invited to speak at 10:30 in the inaugural session. When I started my speech I reminded the audience about the significance of March 26 and said happy Independence Day to the Bangladeshi delegates. Hundreds of writers and journalists from all the South Asian countries clapped for the Independence Day of Bangladesh. It was then that I saw tears in the eyes of Bangladeshi writer Selina Hussein. These were the tears of joy because the Bangladeshis celebrated their Independence Day in Delhi with a Pakistani brother.
After receiving my award I again rushed to my computer in the lunch break. I was again stunned. Emails of Bangladeshis were still coming from all over the world. It was difficult for me to ignore the sentiments of hundreds of Bangladeshis. This feedback was more important for me than a life achievement award of $5,000. March 26 became a historic day in my life because I had never received such a massive reaction to any of my writings in the 23 years of my journalistic career.
I was back to Pakistan the next day. It took me almost one week to read all the emails. My article was also circulated in Pakistan. The president of the Council of Pakistan Newspaper Editors, Mr. Khusnood Ali Khan (chief editor of Daily Jinnah), called me and assured me that he supported the idea of an official apology from Pakistan to Bangladesh.
The CEO of Geo TV, Mir Ibrahim Rehman, also agreed and offered his help in this regard. I am not the government of Pakistan. I am just an ordinary citizen of Pakistan but I assure my Bangladeshis brothers and sisters that I am not alone in Pakistan. A big number of Pakistanis want to apologise because the majority of them were actually not aware of what happened in 1971. The reason is that there was military rule in Pakistan at that time. The press was not free and communication between East and West was very limited.
But the Pakistan of today is different from the Pakistan of 1971. Now, Dr. Ziauddin Ahmed from Philadelphia, USA, can contact me after reading my column and he can tell me that his father was a worker of the Pakistan movement who migrated from Assam to Sylhet in 1947. His father was killed by the Pakistan army on April 9, 1971 in Sylhet Medical College Hospital when he was treating some wounded people.
Dr. Ziauddin used to hate Pakistan, but a turning point came in his life in 2005. He was invited by Dr. Omar Atiq, the then president of the Pakistani Medical Association in North America. Dr. Atiq and hundreds of Pakistani doctors apologised to their Bangladeshi brothers for the genocide committed by the Pakistan army in 1971. Dr. Ziauddin wants Major Riaz and Colonel Sarfraz to be tried in a court of law for the murder of his father.
I also received an email from Lt. Col (rtd) Omar Huda, who was a captain in 1971. He was posted in Lahore but refused to accept the orders of his commander after the operation started in Dhaka on March 26. He was arrested by the Pakistan army. He was released in 1974 and eventually became a colonel in the Bangladesh army. Now he is retired and lives in Los Angeles. He still has many friends in Pakistan.
He is worried about the operations of the Pakistan army in Baluchistan and the Frontier Province (now Pakhtunkhwa) and thinks that perhaps one day someone like me will again write about the loss of human lives in these operations. He want that the armies in Pakistan, India and Bangladesh should not open fire on their own people, or even on each other. I agree with him.
I cannot mention all the emails and all the names of those who wrote their words with tears and finished my tears. I thank all of them. I assure my Bangladeshi friends that I will no more write only columns in newspapers. I will write a letter to the president and the prime minister of Pakistan and demand that they apologise to the Bangladeshis. If they do not, I will write a book on that issue. After that I will make a documentary so that the new generation of Pakistanis comes to know about the blunders committed by their elders in 1971. I am sure that one day my words will come true because I am fighting for truth.
This is my promise to the people of Bangladesh. This is a promise of a Pakistani who, like Bangladeshis, always hated military dictators. This Pakistani will always be thankful to Bangladeshis because their founding father Sheikh Mujibur Rahman not only created Bangladesh but was also part of the movement which created Pakistan in 1947. Bengalis actually created two countries. First Pakistan and then Bangladesh. You are really great people.
Hamid Mir is an eminent Pakistani journalist.