Homage to Mir Mosharraf Hossain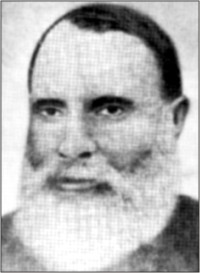 A two-day programme in Kushtia to mark the 162nd birth anniversary of renowned poet, novelist and playwright Mir Mosarraf Hossain ended last Saturday.
On the occasion, a discussion, drama, cultural programme and a fair was held at the writer's ancestral homestead at Lahinipara, 4 kms off the Kushtia town.
Kumarkhali Upazila Administration arranged the programme.
A large number of people and admirers of Hossain's works from different parts of the district attended the programme.
Kushtia Deputy Commissioner Abdul Mannan inaugurated the programme. Among those who addressed the gathering were researcher Lalim Haque; Kumarkhali upazila chairman Abdur Rouf and journalist Bablu Joardar. The programme was presided over by Kumarkhali upazila chairman Mohammad Manikhar Rahman.
Born on November 13, 1847, at Lahinipara, Mosharraf wrote 35 books that included novels, plays, stories, poems, an autobiography and several books on religion. Among his significant works are "Bishad Sindhu", "Jamidar Darpan" and "Basanta Kumari".
Mosharraf also worked as a journalist at 'Gram Barta Prokashika' edited by Kangal Harinath and 'Sangbad Hitokor' of Iswar Gupta. Later, Mosharraf edited a fortnightly paper in 1880 named 'Hitokori'.
Mosharraf died in 1911. Unfortunately the author's home is in a dilapidated state due to the negligence of the concerned authorities. All that remains is a mango tree, planted by Mosharraf on his two-acre plot of land. Later, a mosque, a library and a primary school were built in his name.
Recently, construction of an auditorium ended at Mosharraf's homestead at a cost of Taka 54 lakh. The auditorium also houses a library. Kushtia Zila Parishad sanctioned the funds.