Salahuddin new SAFF president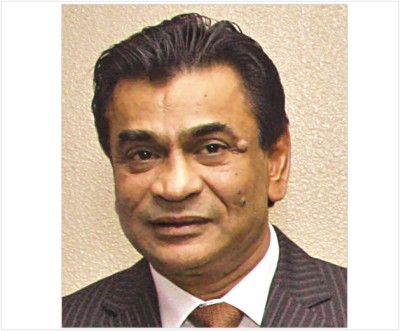 Kazi Salahuddin has been elected president of the South Asian Football Federation (SAFF).
The Bangladesh Football Federation (BFF) president won the hot seat of the regional soccer body unopposed in the SAFF Congress at Sheraton Hotel in the city yesterday.
The dynamic BFF boss was the popular choice to replace an unimpressive Nepalese Ganesh Thapa and it took only five minutes for the Congress to vote Salahuddin for a four-year term.
Thapa has been holding the reins of the eight-nation football body since 1999. Salahuddin took over the BFF presidency in April last year at a time when the popular game in the country was struggling. He then promised to bring football back to the field for ten months in a year and under his able leadership the game is slowly but surely moving upward.
The awarding of the eight-nation SAFF Championship to Dhaka in December and Salahuddin's ascendance to SAFF presidency are the results of his relentless efforts both at home and on international circuit.
The All India Football Federation general secretary Alberto Colaco has been elected as SAFF general secretary.