Tehari for breakfast?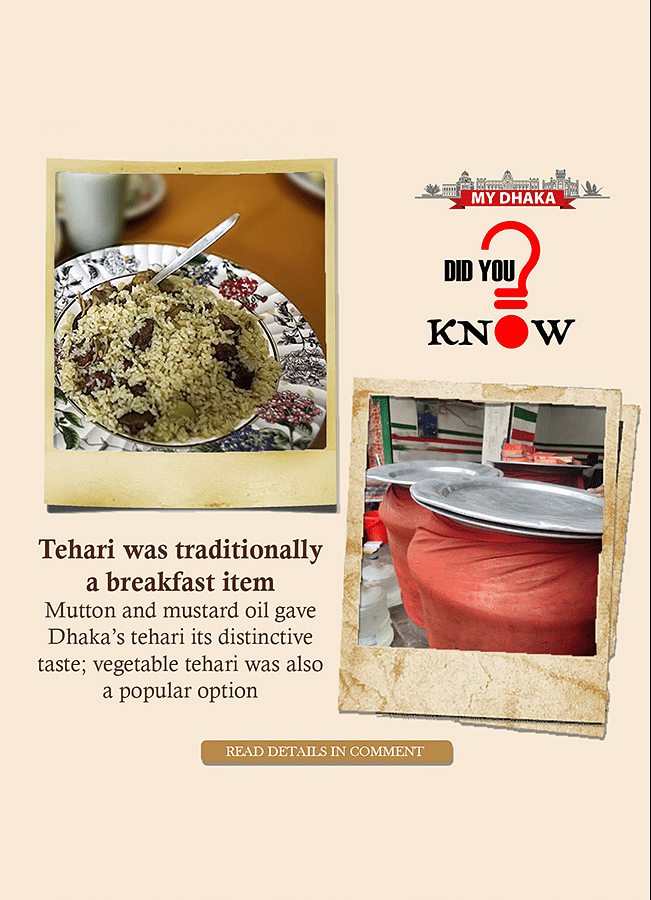 It is a craze among the people of Dhaka. Who does not like a plate of tehari for lunch or dinner? How about breakfast, though? The passion for this food is nothing new, and mornings used to be the popular time for it. Street vendors catered to this popularity, offering steaming tehari for breakfast.
There was of course the tehari as we normally know it to be — made with mutton and mustard oil, a signature Dhaka delicacy. When inflation ran rampant because of World War II, many people found potatoes and vegetables as substitutes for meat in their tehari. That version too, was well-loved. In fact, during winter, some families used to have tehari of green peas and tomatoes! 
Today, one may find it hard to imagine the breakfast craze of tehari, but the popularity of the food itself lives on. Perhaps, it has even increased in recent times.
---
Source: Dhakai Khabar O Khaddo Sangskriti by Sadur Rahman