Shah Jahan's Dhaka visit before he became the Mughal emperor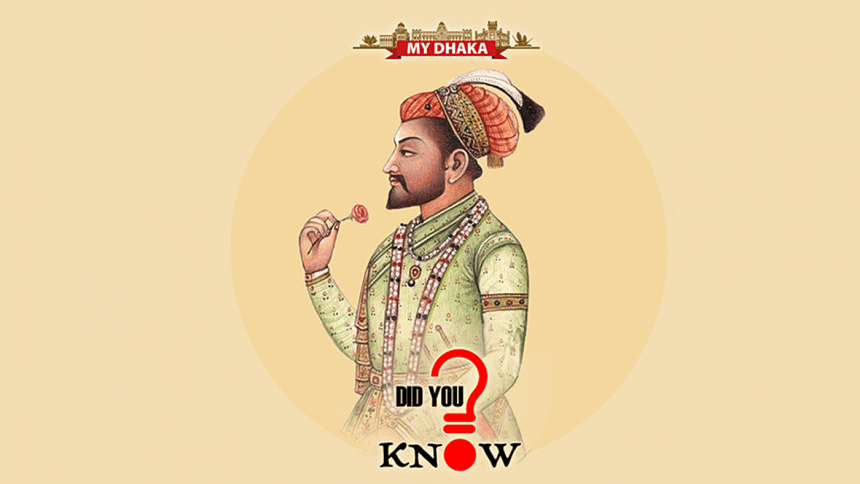 When we speak of Emperor Shah Jahan, our minds immediately bring up the majestic symbol of love, Taj Mahal, in Agra. But there is of course so much more about his life; and one tiny, lesser-known, curious chapter actually involves Dhaka!
Before he became an emperor, he actually came to our city in 1624. 
Why you ask? Well, our "hero" was not all about romance and beauty. When he was still a prince — Prince Khurram — he rebelled against his father, the then-Mughal Emperor Jahangir, in order to rise to the throne, and in the course of rebellion and military campaigns, he came to Dhaka, having occupied a number of regions before that. 
Prince Khurram took over Dhaka too. 
He stayed here for seven days. He was gifted a staggering amount of money, elephants, horses, etc. The prince, in turn, distributed them generously, and also gave royal grants and gifts, gaining support for his campaign. 
That campaign to overthrow his father ended in failure though. It was not his time, yet.
Of course, he eventually indeed became a Mughal Emperor, in 1628, and as we, centuries later, marvel at the Taj Mahal and the glory of this Mughal — a Dhaka-buff may also chuckle, thinking of the emperor's rebellion and failed conquest earlier in life, which also involved him coming to our city.
---
Source: Glimpses of Old Dhaka by Syed Muhammed Taifoor; Banglapedia