Old Dhaka's Beauty Lassi going strong even after 100 years!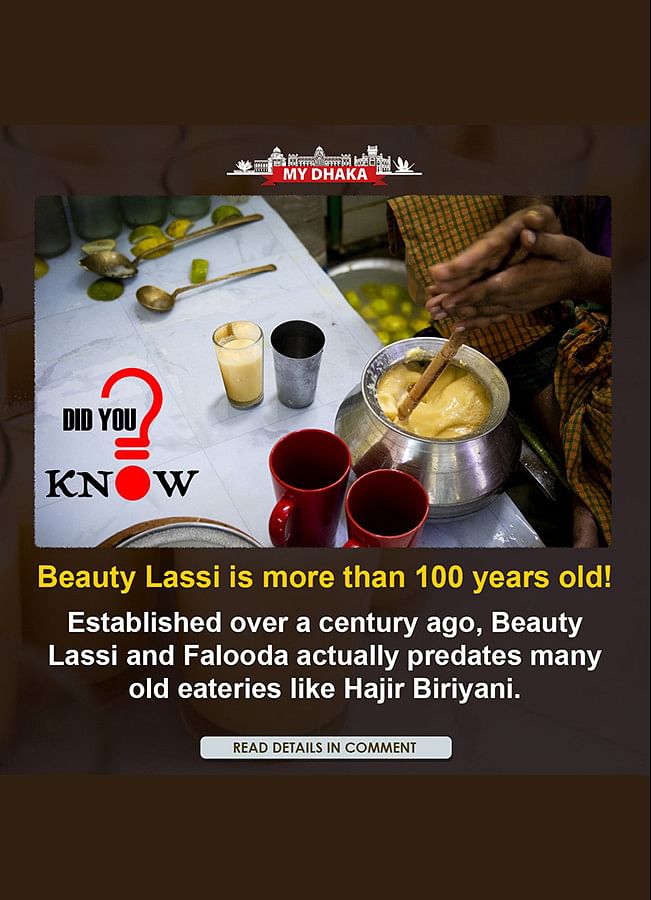 How much did our city change in the last 100 years? Definitely an astounding lot! But Beauty Lassi and Falooda has stood — nay, won — the test of time.
Born just over a century ago, this eatery is older than several other brands that have the tag of carrying a legacy. Just as an example, when speaking of local age-old food brands of Dhaka, the name Hajir Biriyani comes to mind, which came into existence in 1939, much later than Beauty. 
Particularly famous for its lassi and lemonade, it has shops in Johnson Road, Kazi Alauddin Road, and Lakshmi Bazar.