Murder suspect killed in 'gunfight' with Chattogram police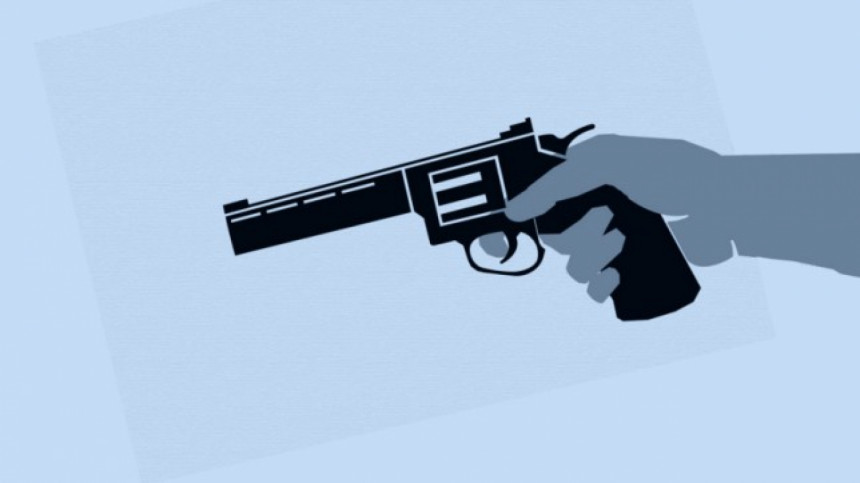 A man was killed in a "gunfight" with police in Jor Debar Par area under Double Mooring Police Station of Chattogram early today, hours after he murdered his three-year-old nephew last night.
The deceased -- Jasim Uddin Raju, 32, of Hazipara in the port city's Agrabad area -- is a listed criminal and accused in eight cases, including murder of a policeman, filed with the city's Halishahar, Double Mooring and Bandar police stations, reports our Chattogram correspondent quoting police.
A number of police personnel including Additional Deputy Commissioner (ADC) (west) AAM Humayun Kabir, Officer-in-Charge (OC) Of Double Mooring Police Station Sadip Kumar Das and Inspector (Investigation) Jahir Hossain were injured during the incident. They were given primary treatment ata hospital.
Inspector Jahir said "Jasim Uddin Raju killed his younger brother's son Mehrab by slitting his throat at one stage of altercation with his sister-in-law Nilu (Mehrab's mother) at their house on Tuesday night and fled the scene."
"After conducting several drives to arrest the killer, police came to know that Jasim and his fellow men were in Debar Par area. So, police went therearound 3:30 am to arrest them," added Jahir.
When police rushed to the spot, the criminals opened fire, forcing police to retaliate, triggering a "gunfight", said ADC Humayun.
After a short "gun battle", police found bullet-hit Jasim on the spot and rushed him to Chattogram Medical College Hospital (CMCH) where doctors declared him dead, said the ADC.
Police recovered a LG, one cartridge, a sharp knife and 875 yaba pills from the spot.
The body was sent to CMCH morgue for autopsy.