10 key events in Kazi Nazrul's life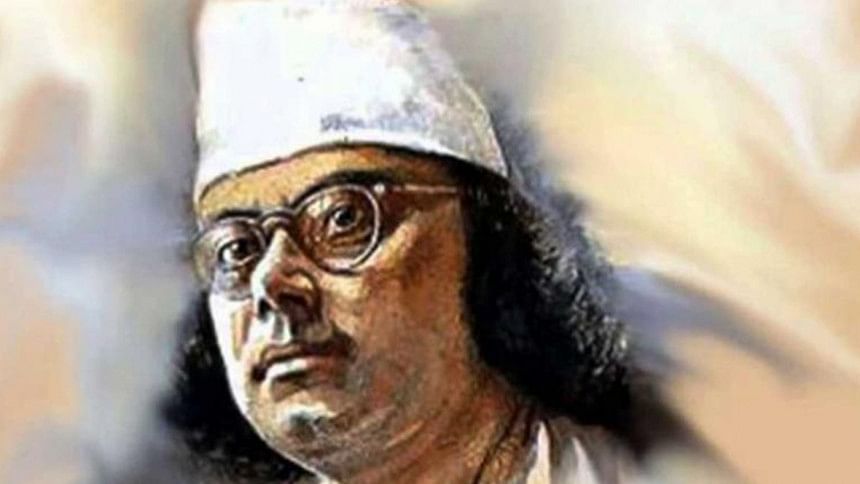 Here are 10 of the most important events in the life of Bangladesh's National Poet Kazi Nazrul Islam.
First Published Poem
The first poem Nazrul got published was "Mukti". It came out in the Bangiya Mussalman Sahitya Patrika in July 1919.
First Novel
In 1920 Kazi Nazrul Islam published his first novel "Bandhon Hara" as well as some of his poems like "Bodhan", "Kheya-parer Tarani" and "Badal Prater Sharab."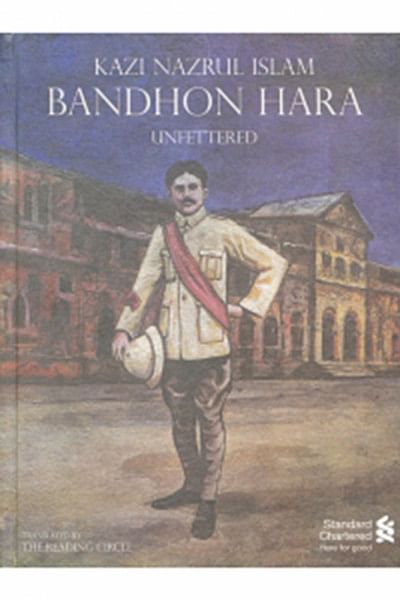 Rebel Poet
Nazrul earned the moniker "Rebel Poet" following the publication of the poem "Bidrohi" in 1922. The language and imagery of the poem coincided with the non-cooperation movement, making Nazrul a household name among the rebellious youths of Bengal.
Nazrul's Most Popular Song
Nazrul wrote "O Mon Ramzaner Oi Rozar Sheshe Elo Khushir Eid", which is undoubtedly his most popular song in Bangladesh. Eid-ul-Fitr seems incomplete if this phenomenally popular song is not played or sung.
Nazrul's Military Life
Nazrul joined the 49 Bengal Regiment and was posted to Karachi. His life in the army lasted about two years and a half from the close of 1917 to March-April 1920. During this time, from an ordinary soldier he rose to Havildar (Battalion Quartermaster). "Baunduler Atmakahini", his first short story was published in Saogat in May 1919.
How Nazrul Met Promila
April-June 1921 marked an important change in Nazrul's life. He met book publisher Ali Akbar Khan at the office of the Muslim Sahitya Samiti and accompanied him to Comilla. There he visited the house of Biroja Sundari Devi, where he met Promila, a young Hindu woman whom he would marry subsequently.
Nazrul's Political Career
Towards the end of 1925, Nazrul joined politics. Apart from being a member of the Bengal provincial congress, he played an active role in organising the Sramik-Praja-Swaraj Dal. He was the chief editor of the Langal which was the mouthpiece of the Sramik-Praja-Swaraj Dal. The manifesto of the party demanded full independence for India. In November 1926, Nazrul contested from East Bengal for a seat in the upper house of the central legislative council.
Nazrul Was Honoured in Kolkata
On 10 December 1929 Nazrul Islam was accorded a reception at Albert Hall, Kolkata, on behalf of the people of Bengal. The poet was presented a set of golden pen and inkpot. At the reception Prafulla Chandra Ray said, "It is my belief, by reading the poems of Nazrul Islam that each of our future children will become a superman." Subhas Chandra Bose said, "When we go to war we shall sing Nazrul's war songs. When we go to prison, we shall still sing his songs."
Kolkata Radio Station
Nazrul became formally associated with Kolkata radio station in October 1939. Many significant music programmes were broadcast under his direction, among them, 'Haramani', 'Mel-Milan', and 'Navaragamalika'. From 1939 to 1942, Nazrul, in association with the music maestro, Sureshchandra Chakravarty, broadcast from Kolkata station many raga-based music programmes of exceptional quality. This was regarded as the most significant phase of Nazrul's music life.
Nazrul's Illness
Within a year of Rabindranath's death, Nazrul fell seriously ill and gradually began losing his power of speech. His mental dysfunction intensified and he was admitted to a mental asylum in 1942. In 1952, he was transferred to a mental hospital in Ranchi. With the efforts of a large group of admirers who called themselves the "Nazrul Treatment Society" as well as prominent supporters such as the Indian politician Syama Prasad Mookerjee, the treatment society sent Nazrul and Promila to London, then to Vienna for treatment. He was diagnosed suffering from Pick's disease and to be incurable. In accordance with a wish he had expressed in one of his poems, he was buried beside a mosque on the campus of the University of Dhaka.