Moods and tempers may be as turbulent as ever, but that does not mean you have to drop a good occasion to celebrate, particularly Fathers' Day. Yes, it's the day 'dear-old-dad' has for himself and can finally get his own share of attention, and a few goodies! Around this region, this particular day is celebrated on 21 June. With less than a week in hand, in case you haven't thought of celebrations, or are already prepared, it never hurts to make use of a few pointers.
A dad's day in
Have a spa day with dear old dad! Chances are he has not been able to get a decent hair cut or beard trim in ages. Instead of boring old brunch and overused gifts, get to work with the scissors and trimmers this year. While it may not be (who are we kidding, it won't be!) the neighbourhood salon cut, at least the overgrowth of hair and facial hair can be tamed down a bit.
If you happen to have a kitchen wiz dad, let him be the judge of your culinary experiments for the day. The outdoorsy, and amateur marathon runner dads are probably feeling a bit blue these days, so why not go for a quick stroll around the neighbourhood in the early hours? Don't forget the face masks though!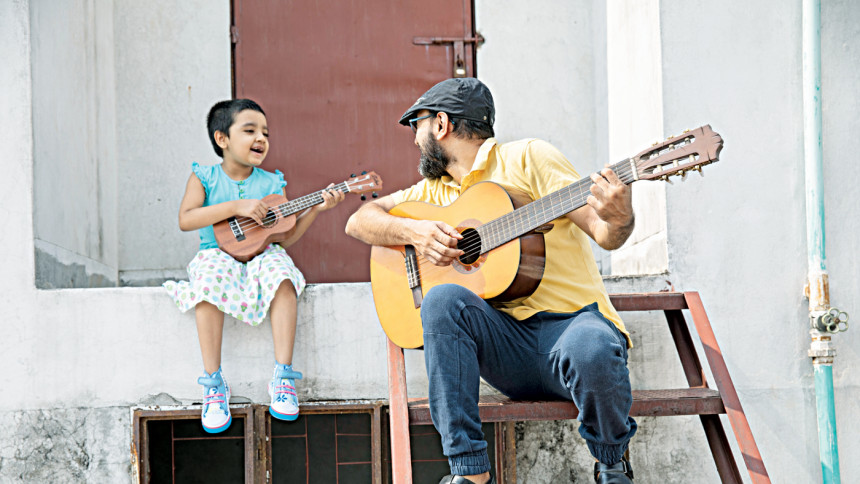 A functional gift list
Mugs, coasters, t-shirts are all fine and dandy, but rather than giving a gift for the sake of a gift, wouldn't you want something to actually mean something?
Keeping the mug tradition alive, opt for a temperature regulating coffee mug. One particular pick is the Ember Temperature Control Ceramic Mug. This nifty app-controlled smart mug will keep the drink at the desired temperature. For the coffee-holic dads, this may as well be the ultimate mug!
With work-from-home being the new norm, conference calls and organising efficiently is the order of the day. For the workaholic, multi-device dads that need everything at their fingertips, a charging dock, like the Hercules Tuff Charging Station is a must. Android and Apple devices of any size can be accommodated in this charging dock without having a rat race towards the power outlet every few hours!
Another super cool and perfectly handy gift for a tech-savvy dad would be Sandisk's iXpand Wireless Charger. Not only is it a charger, it comes with the option of a 128GB or 256GB solid state hard disk to backup data while charging the phone.
For those who are struggling through the work day with camera angles and suffering with Skype calls over phones, opt for the gift of upgrade with Logitech's line of Business WebCams. While this is one of those heavy on the wallet gifts, the long returns will be much appreciated.
Just don't end up keeping these for yourself!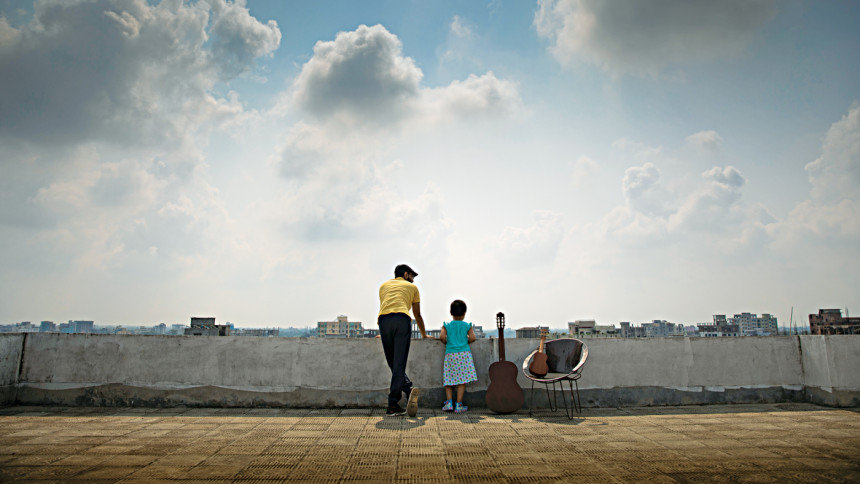 Reserved for calmer times
This is the last resort in case you are not up for it- pause the celebrations for this month. Over a hundred countries around the world celebrate Father's Day, and region wise the dates differ. You can celebrate it in solidarity with Brazil in August, or take a leaf out of the Nordic countries and have a great day with your father in November. After all, the appreciation for one of the most revered persons in our lives should not be confined to just one day.
By Iris Farina
Photo: Navila Ameen Bidhu
Model: Sazzad and Tavishee