for the love of food
Woeser Bakery – a hidden gem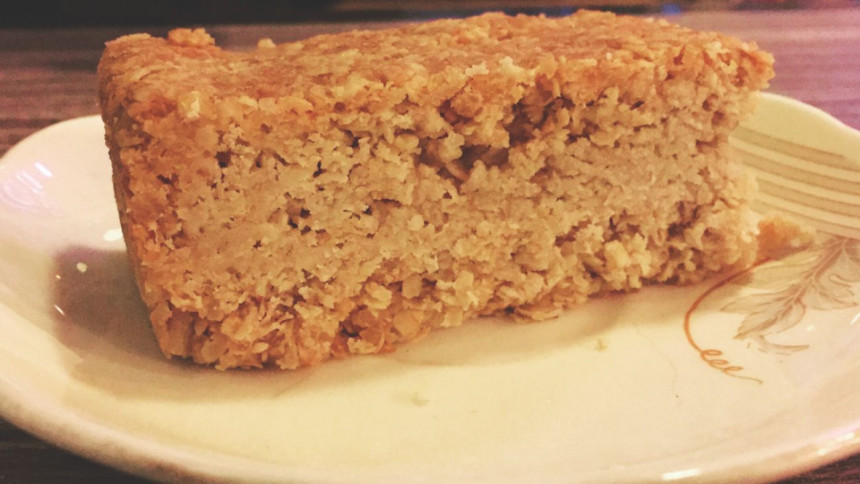 McLeodganj is studded with great, easy-on-the-pocket eateries. The steady stream of tourists, mostly people from different countries, has fuelled the café and bakery culture. Almost every café serves very decent coffee. And their coffee is mostly Indian bean treated beautifully. Sites like TripAdvisor and Lonely Planet are abuzz with recommendations for McLeodganj. And one such recommendation was Woeser Bakery.
Off we went in its search. Woeser Bakery is hidden in the basement of a shopping centre and you need precise directions to find it. Even the staircase leading to the basement is hidden behind an advertisement sign.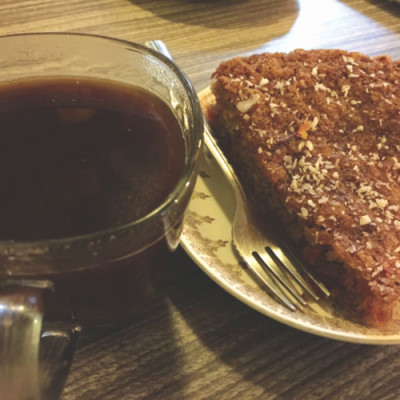 We climbed down to be greeted with an ethereal aroma: the scent of coffee, cakes and other baked goodies. The bakery is at the bottom of the staircase, hidden on one side. A glass showcase displays cookies, muffins, pickles and such stuff. The word vegan features there as well.
We entered a small space with three tables and a lovely lady busy behind the counter, who refused to be photographed. Her daughter was there, helping her bake a batch of cupcakes that were a Christmas order. We ordered some coffee that came in a French press, a carrot cake and a lemon flapjack.
The coffee was a lovely Mysore blend. There is very little that beats the aroma of fresh brewed coffee on a cold morning. The carrot cake was wonderfully crumbly -- very rustic. It had a hint of salt that lifted the carrot cake from a mere cake to something that tantalises the taste buds and creates a symphony in the mouth.
The flapjack was a bit hard, yet flavourful. Perfumed with lemon zest, it was a great compliment to the coffee. 
You get coffee and cakes anywhere. What you don't get is great conversation.
The lady behind the counter turned out to be a great storyteller and regaled us with her stories of baking, her struggles of the early days in McLeodganj, of the affection that she gets from her customers. We caught her in off-season; else she usually does a full breakfast as well.
We requested her to do one for us. Being a person of principles, she steadfastly refused saying that would be unfair to her other customers. In an otherwise scarred world, these people are the little beacons of hope that keep us going.
That was the perfect setting for us to visit the temple of His 
Holiness.
Photo: Kaniska Chakraborty