Not just another lunch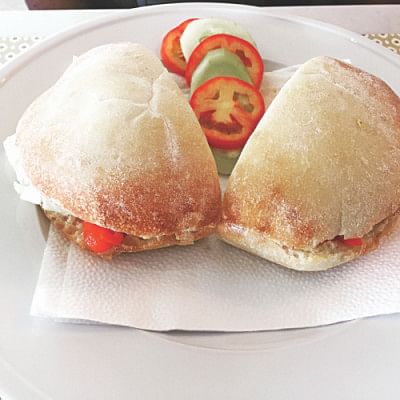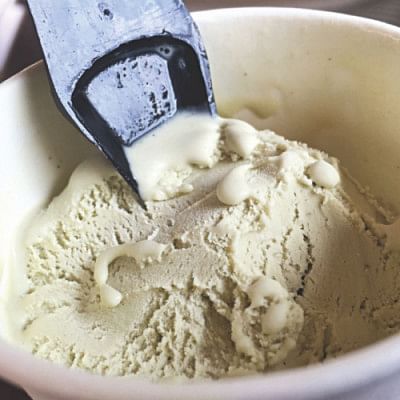 Possibly my last lunch at O Kitchen/Holey Artisan Bakery.
Heaven knows I have had many a lovely meal there.
Bought bread.
Carried cake home for Ma's birthday.
Stopped by for coffee every now and then.
So when my mother and I decided to go there for a leisurely lunch one June afternoon, the world seemed to be at peace.
It was a day with drizzles.
It was a day when sun and clouds played a little game of hide and seek.
And we were happily seated in cool air-conditioned comfort watching people coming in.
My mother has always liked their bread.
Croissants, to be precise.
Also the fig bread that they baked.
She loved her dulce du leche cake that I carried to Calcutta for her birthday.
But she never had the opportunity to sit and eat there.
She is a fussy eater and after some gentle prodding from me ordered a vegan sandwich that had hummus, sun dried tomatoes in a roll.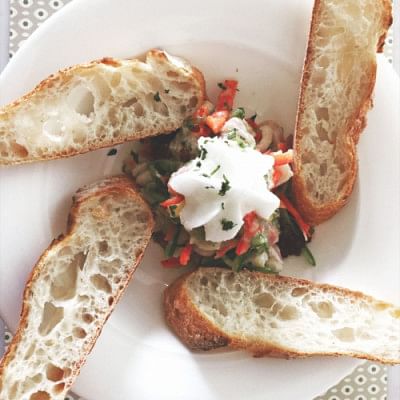 Since she does not bite so well any more, the sweet guys at the restaurant replaced the sturdy sourdough with a fluffy bap.
I ordered two things.
A ceviche and a halibut.
The ceviche was really tart, really assertive.
The coconut milk and the lime foam played a fairly loud yet lovable duet.
The chunks of white fish had enough bite yet did not taste raw at all.
The onion slices, ever so slightly pickled by the lime and coconut, were crunchy enough to be the base note on which the flavours built themselves.
The halibut was a hefty piece of very good fish. Skin nicely crisped. Flesh easily flaked. The discs of potato on which the fish was resting soaked up the juices beautifully.
My mother could not finish her sandwich. I had a bite or two as well. Brilliantly seasoned hummus. Fresh lettuce. Sweet sun dried tomatoes. Soft bread. All was good.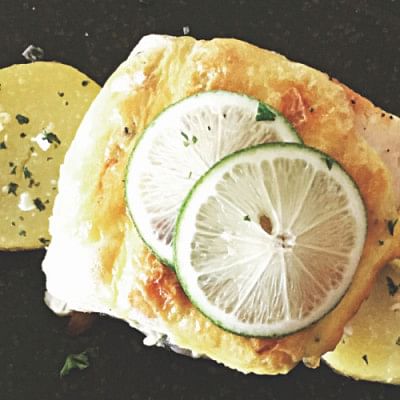 I ended my meal with a pistachio gelato.
Creamy pale green goodness in a cup. Sweetness just so right. Fragrant fresh pistachio aroma.
Everything was picture perfect.
Till a couple of weeks later when everything went haywire.
Will Dhaka be the same ever again?
Very unlikely. Wounds heal but scars remain.
I know for a fact my world will never be the same.
I lost a lot of innocence with the sad demise of Holey Artisan Bakery.
The realisation that it could have been any one of us in the restaurant that night of July 1 is a humbling and sobering thought.
A thought that I am likely to carry with me for the rest of my life.


Photo: Kaniska Chakraborty