for the love of food
Jimmy's Italian Kitchen – pizzas and more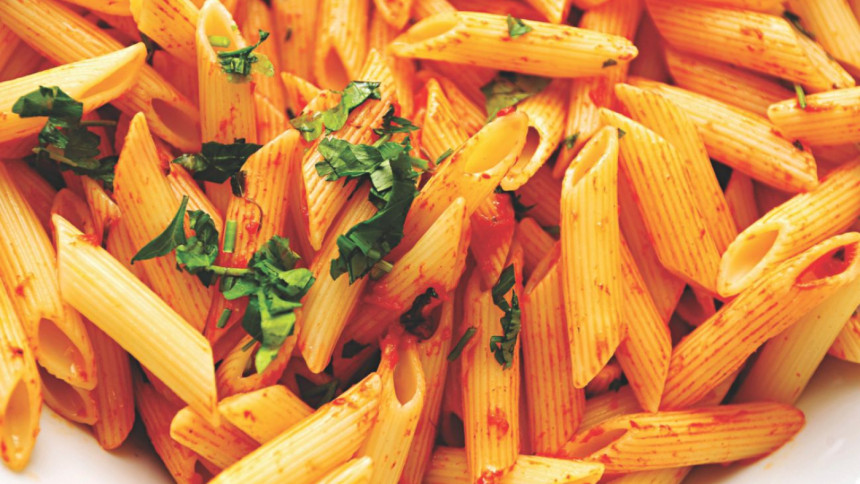 Venturing out for dinner at -1C is no mean feat. We did just that in McLeodganj. And it was fun. To walk out, all bundled against the icy wind. To move like zombies with so many layers on. To not be able to take pictures with gloved hands. To giggle uncontrollably at our lack of experience in tackling such low temperatures. To still revel in each other's company. To find warmth in walking together. To find a sign which read "Jimmy's Italian Kitchen. Pizzas to go."
We walked into an empty place. No surprise as it was a very cold night and off-season to boot. We ordered pepperoni pizza, a pasta pomodoro and a spinach and mushroom lasagna. The pizza had an amazing thin crust, a brilliant mozzarella coating and some very nice pepperoni studded with pepper.
The pasta had some of the freshest tomatoes you can imagine. Pasta was store-bought but was cooked nicely. I like my pasta a little softer than al dente and this was it, though it was a little too heavy on the sauce.
The lasagna was a sensation. Studded with chunky mushroom, layered with silky spinach, topped with a very nuanced cheese-rich béchamel. Every bite was a delight. Every bite wanted me to eat more.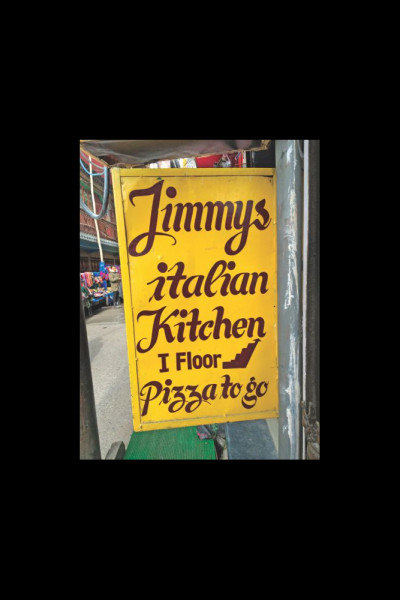 We also ordered a honey ginger lime tea. Although the tea came in a tea bag, the visual delight of tea slowly infusing in cloudy limy hot water is such a calming sight. I ended the meal with an apple crumble served with fresh cream and NOT ice cream. She ordered a double chocolate brownie.
The brownie was very good but not stunning. There were no surprised to carry us away. The apple crumble, on the other hand was close to perfection. Local tart apple covered with a crunchy crumble. Buttery, cinnamony. Rustic. Toothsome. I can't stop talking about it.
We went back next morning for breakfast and got to meet Singay, a playful Husky puppy who insisted on lying down at my feet. We also met the wonderful lady who gave up a career in nursing to run the restaurant and is doing a great job if I may 
say.
If winters are this warm, I say bring them on.