Calcutta – the possibly untold story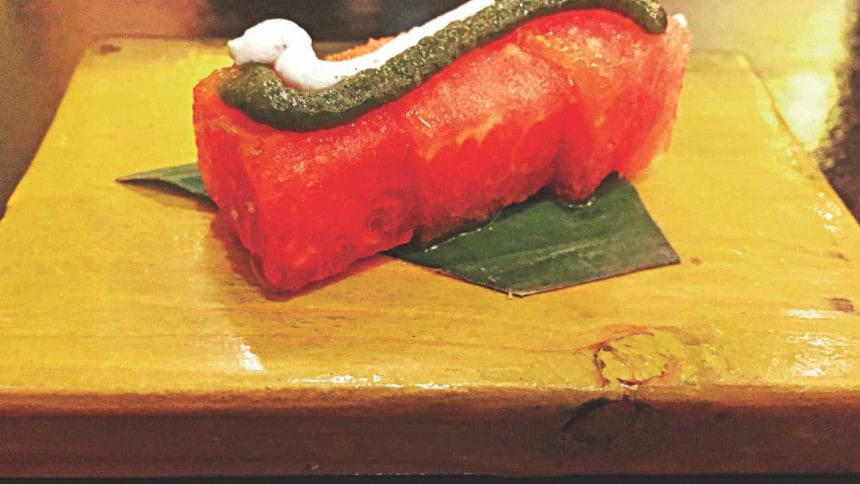 I was reading an article by Fiona Caulfield that got published in The Guardian.
She writes about something that is very close to my heart.

Calcutta.
Though she called it by the newfangled name, Kolkata, the essence remains the same.
In her article, she talks about her encounters with food and handloom, art and artifacts.
Some of the places are unknown to me.
Others, I frequent.
But this got me thinking.
I tend to go a little beyond the obvious when I travel to another city.
Why should a trip to Calcutta be any different?
Fiona mentioned a person who does bespoke Bengali food.
Now I will ask what kind of Bengali food would you like?
Is it the everyday working person's lunch or the average Sunday lunch of a typical Bengali household?
Because then you need to go to Siddheswari Ashram.
Or do you want a solid wedding menu as things were before biryani took over?
Then you need to go to 6 Ballygunge Place.
And if it is haute Bengali cuisine that you are after, the Google map to Oh! Calcutta should be on your handheld device.
If it is fusion that floats your boat, please head to Bohemian, the one man army of Chef Joy who is singlehandedly redefining Bengali cuisine.
Biryani, the current favourite of Calcutta and weddings, must be on many people's agenda. May I request people to also give Aliya a try apart from the usual Zeeshan and Arsalan. Shiraz is also a worthy mention.
Similarly, for the famed sweets of Calcutta, please go beyond the obvious choice of Ganguram, Banccharam and Balaram Mullick. I can't bring myself to advocate not going to Nakur Nandy. By all means go there as that is a veritable institution of sandesh.
But take your time to look for Narendra Sweets, in the lane right after Bangur Hospital as you travel southward. Small shops with packed showcase and melt in the mouth sandesh delicately flavoured with date palm jaggery which is in season.
Everyone stops by the uber chic Quest Mall and quenches thirst or satiates hunger at one of the many eateries there. Bang opposite the mall, there is Mithai. A corner shop that sells ethereal roshogolla.
If it is mishtidoi, the much talked about sweet yogurt, please seek out Jadab Chandra Das on Rashbehari Avenue, close to Triangular Park. White, sweet, with a definite lactic tang. Not the cloyingly sweet, reddish dense yogurt.
A lot has been spoken about the shingara of Calcutta and the ubiquitous KC Das seems to hog all the limelight on that. For my money, Mrityunjoy Sweets on Sarat Bose Road makes the most delectable shingara. Cauliflower perfumed, peanut amped. Thin skin that shatters to reveal a spicy, tasty filling of potatoes. I do remember Dwarik of Entally market to also do great shingaras. Their filling used to be cubed potatoes as opposed to mashed ones.
The list of Calcutta's lesser-known gems are endless. Us Calcuttans are terribly opinionated and will argue endlessly about the quality of tea at one roadside stall vis-à-vis another. The merits and demerits of a particular fuchka-wallah will take up hours. And let's not even get us started on rolls. Read my friend Kalyan Karmakar's book The Travelling Belly to get a larger flavour of not just Calcutta but many other places.
Photo: Kanishka Chakraborty