Style council
Sporting it up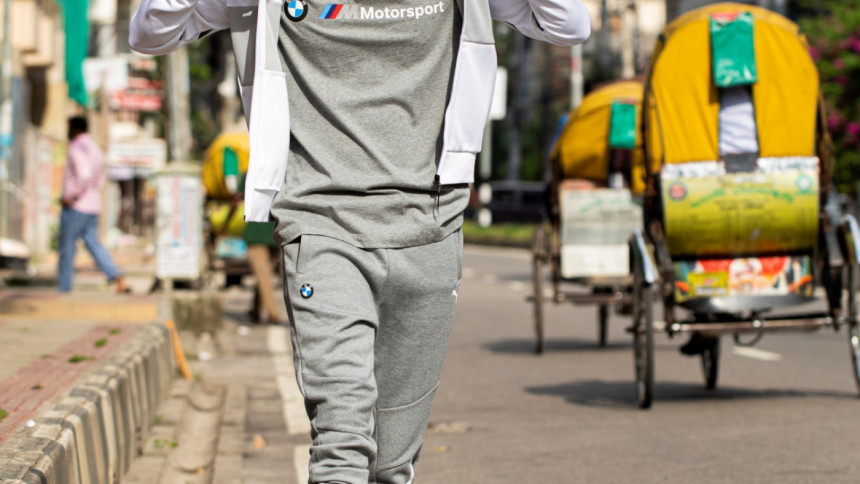 The trend of wearing gym clothes in a fashionable way is what athleisure is all about. Although the trend has been around for a while, it was not until 2014 when the world decided that leggings and hoodies can be parts of a fashion statement.
The athleisure ensemble is all about combining the triad of comfort, fashion, and function. In order to pull the everyday athleisure look, it is important to balance your regular wear, like jackets, pants, or heels, with workout pieces like sneakers, sports bras, or sweatpants.
The trick is to always go for comfortable sport pieces that can also double as trendy and chic ones; simply put, taking a page out of the '90s inspired Mel C a.k.a Sporty Spice's fashion book!
Pair a sports bra with a leather jacket or opt for a pair of leggings with a trendy short waisted coat for casual hangouts. Another version of this which is perfect for dates is leggings, a tunic, jeans jacket, and your desired pair of trainers.
If you're planning a night out or dinner with friends, try styling a sheer or semi-transparent T-shirt or blouse with leggings and statement accessories and wedges!
Even better, how about joggers with pumps? Trust us, the combination looks cooler than it sounds! Couple your favourite workout leggings with longer tops or a shirt tied at the waist or a sports bra and oversized sweater. Pair your outfit with slides or sneakers.
Instead of a blazer, opt for a bomber jacket or pair one of your athleisure T-shirts with tailored pieces for a more formal inspired look. Another alternative to that is skinny jeans, a T-shirt or tank top of your choice and either a printed or bright coloured track jacket. Wear your hair up in a sleek ponytail and hoops or geometric shaped earrings.
Couple high-waisted pants with a crop top for a youthful, carefree, comfy look. 
Do keep in mind that athleisure wear and therefore, the look for using workout pieces, fits best for casual to semi-casual events. The combination is not meant for formal events and there's the off chance that if you incorporate too many gym pieces in one look, you might end up looking like a 90s hip-hop rapper.
So, always remember to wear what works for your body shape as well as what works best for your own personal style!
THE DO'S AND DON'TS OF ATHLEISURE WEAR —
Mix and match between your workout and regular wear pieces
Avoid the matchy-matchy or monotoned look.
Either the top or bottom should be the only statement piece
Experiment by mixing or layering pieces
Make sure your active wear is weather friendly
Keep all your athleisure pieces clean
Do not forget to accessorise
Either do prints or bright colours, not both
Your comfiest joggers will look great with a pair of sleek heels
Photo: Sazzad Ibne Sayed
Styling: Sonia Yeasmin Isha
Model: Efa, Rabbi
Wardrobe: Puma Bangladesh
Location: Puma Bangladesh Store