Eid check list
Summer Eid: dos and don'ts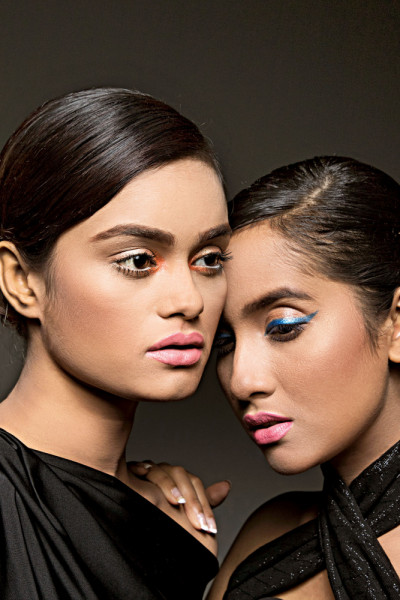 Summer Eids are going to be the norm for the next few years, and thus we must remember to adjust expectations and plans to make it the most fun.
DO'S
Have a lot of cool drink options. Colas are often a staple, but as they are not as healthy, an array of fruit juices can be a great addition to the menu in this heat. Lemonades, shakes, mojitos and iced teas are just some of the options you can look at.
Fancy ice cubes
Instead of freezing water in the trays to add to your drinks, freeze fruits or tea to add to your drinks. Not only does this make your drink look good, it enhances the taste since you are not using water. To make your ice cubes look prettier as well, throw in some herbs or pomegranate seeds into the cubes, and they will come out looking like crystal decorations you can drink.
Eid outfits
Opt for breathable fabrics like cotton to wear during the day, as well as sandals, so your feet too, feels the air. If you have long hair, consider a bun or nice loose braids which will allow your scalp to breathe while your hair does not get caught up in sweat.
New clothes for all the staff
As you get dressed up for Eid in brand new clothes, see to it that your help does too. Even though they might be helping around the home and kitchen, make sure they do so in new attires, so their Eid is just as joyous.
Have non-dairy dishes too, in case there are guests with lactose intolerance.
Have a lot of salads on the menu. Fresh greens have this light watery crunch which helps to balance even the oiliest of meals, which feels great on a hot summer's day. 
DON'TS
Avoid fried food on the menu
We have had these all throughout Ramadan, so let us skip the oils on Eid, since oily foods and a warm weather does not go hand in hand.
Stay away from food that is too rich for the lunch menu. In the hot humid weather, dishes like these can cause some uneasiness in the tummy. Save them for the dinner time instead, when the weather is a little more lenient on us.
Outdoor parties
You can also add this for the night time, or at least after evening, because as good as outside gatherings are, the weather will not let you have fun. Prepare ahead with lots of stand fans as well, since we cannot always rely on nature for cool winds.
Don'ts for Eid outfits
Try to avoid dark colours during the day, as well as fabrics like georgette, which enhance perspiration. Stay away from closed shoes too, which will lead your body to heat up more. Try to avoid a lot of hair spray or tight hair dos, since these make your scalp sweat more, and can lead to headaches.
Thick makeup
It will only melt off of your face, and even if it is waterproof, it will feel heavy and uncomfortable. Go with lightweight products, and avoid too much layering, and yes, we are talking about baking your face.
A closed home
With closed doors and windows, we love to close ourselves in our little cages aka bedrooms. This Eid, why not try getting out of our little spaces, and actually open up all the doors and windows, and letting some air and sunlight in. Although it is pretty hot outside, open windows also let air flow, cooling down the home and making it more fresh and breathable.
Photo: LS Archive/Sazzad Ibne Sayed