new in town
Mithaiwala's place
The word 'mithai' has the same meaning in lexicons of Bengali, Urdu, and Hindi languages, and evokes the same sense of pleasure, and joyous emotions we feel in celebrations and festivities across the subcontinent.
 For eons, particularly in this part of the world, mithaiwala — the person who makes sweets — had a close-knit bond with society around them, and this remains the case till this day. The sweets shop 'Mithaiwala' in Dhaka serves an exciting array of sweets from traditional Bengali delights, to fusions, and various experimental dishes as well.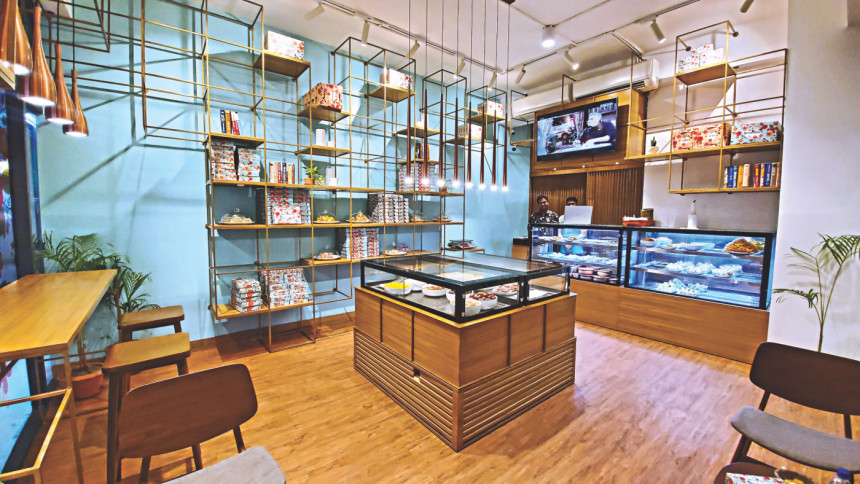 At Mithaiwala — which was launched on 30 October, 2019 — only the highest quality of sweets is served, and to let clients relish the wide assortment they have on offer, one can choose to buy a single sweet to as many kilograms as one may need. Mithaiwala takes pride in the fact that at the shop, 'Mithai' never runs out; its inventory has been designed in a way to cater to any volume and order.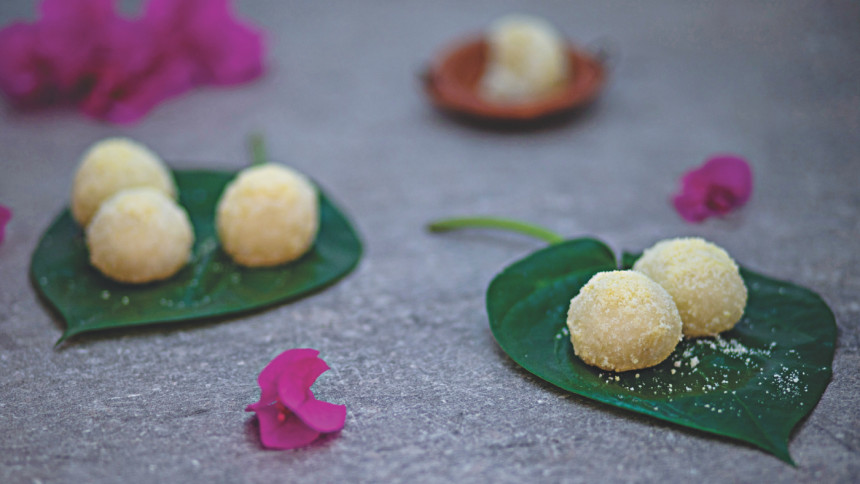 One can find roshogollas alone in a wide array of flavours; and roshmalai to a fusion of doodh chomchom. For palates that dare to experiment, Mithaiwala offers chana toast, baked blueberry doi, ice-cream made of rabri, fruit-based sweets. You will also find 'golapjam' that tastes like cheesecake; it is milk at the core, but in other forms.
 They source milk for their entire range of products from their own farm and to give that final Bengali touch to the whole affair, all their sweets are wrapped in taal pata— palmyra leaves!
Indeed, Mithaiwala does not simply offer mithai, but the Mithaiwala experience too. "The outlets are trendy gourmet shops, run by uniformed and trained staff. We want to emphasise on the intimate connection between a sweets shop and its customers," explained the consultant-chef Subhabrata Maitra.
Mithaiwala extends the bond further. It is planning to undertake CSR activities, joining hands with orphanages and NGOs, with focus on children. To exemplify, they are planning to celebrate the birthdays of underprivileged children on the last day of each month, of those who had birthdays in that month. "Sometimes, people are simply satisfied by making donations. However, the real thing is the inclusion of the marginalised into our society, and that is what we are trying to do," Maitra commented.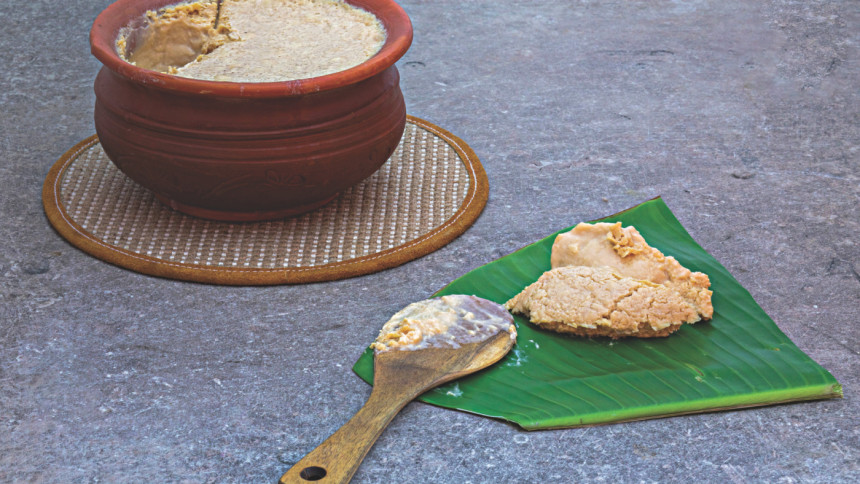 There are currently four outlets; in the buildings that houses Unimart in Gulshan and Dhanmondi, and separate shops in Dhanmondi and Elephant Road. Meanwhile, an outlet in Banani is going to open soon.
For specific addresses, catering services, or any other information, dial 01714643084 or visit www.facebook.com/themithaiwala