An obliging mother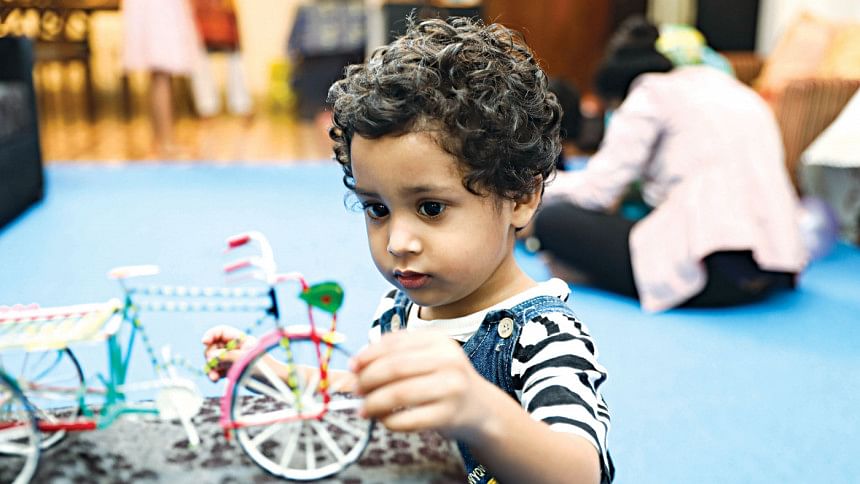 Once you become a parent, you unknowingly sign a contract for a lifetime of bondage. Imagine the things you had to do or are still doing in that role— that's enough proof that you are indeed nothing but a puppet in your child's hands. 
From running to the doctor's chamber with soiled diapers, to coming out of the principal's chamber in tears, to cheering the goals, to feeding two football teams on game days, to praying for the child to graduate and getting a decent job, to settling down — the worrywart mother's list of chores goes on.
It seems like a never-ending responsibility on a mother's part to overthink about her child's life. I say this because I still see my 72-year-old mum's apprehension when I am at my home office — 'Did you lose your job?' she asks.
Needless to say, she still worries about me and my sibling. I see my mother-in-law do the same when she calls her beloved son every morning to ask if he had had a hearty breakfast.
Of course, our children are godsend angels, with sparkling innocent eyes, a kissable pout and chubby cheeks, and even if they are in their twenties or fifties, you still think they are cherubs. You can never be angry at them and willingly oblige their every whim.
You are basically running a hotel for them and they treat you like hotel management staff.
The mother's thankless job is, cleaning the room when ordered, keeping tracks of the socks, the school uniform or office attires, entertaining every angry outburst, every unreasonable whim. And yet you feel 'Oh! Wow at least I have a child to thank for.'
They will sit at lunch as if it's a restaurant and think they can change the menu at a minute's notice. 'Who wants bhapa ilish on a Friday? I want paratha and beef bhuna.' and surely you see the underdog of a mother defrosting the beef and kneading the paratha dough.
This fanciful request is true even for fifty-year-olds; when they visit their parents, they would say 'Ma, I want to have your special khichuri,' and truly enough the seventy-plus mum would go to the kitchen and temper the spice to make her son's favourites.
People might say that mums find special pleasure in doing such chores for their children, but seriously did you, the children, ever ask them, if they are okay with the load? Did you thank them for carrying you for nine months, for feeding you, for staying awake with you on sick days, for rejoicing your every success, for praying whole heartedly for you to accomplish your dreams?
And on a serious note, I want to quote an abandoned mother in Banaras, a subject of a documentary I once saw. She said, "A mother can take care of ten children but ten children cannot take care of one mother." That's how the tables turn. Theirs is one love that is unconditional and taken for granted, and there is no need for her love to be returned. She remains tied, in your bond.
This week in Star Lifestyle we are bringing to you all things children, enjoy! 
Photo: Sazzad Ibne Sayed
Model: Shehran