Addiction, love and recovery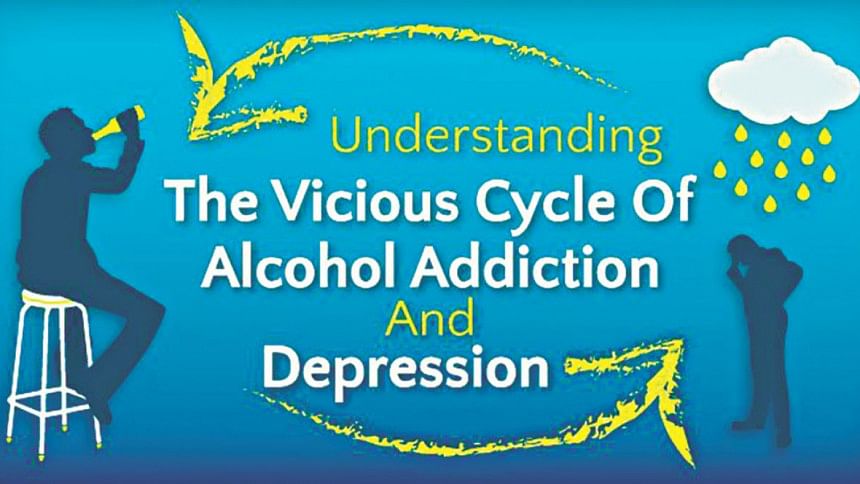 Substance abuse disorder can destroy different areas of life in various degrees, depending on the nature and extent of the disease. Relationships are one of the most commonly affected areas. As an aftermath of this disease, a lot of people in recovery end up being single in their adult lives.
EARLY PHASE OF ADDICTION
Relationship revolves around using. They fool each other into believing that the drinking/using is normal. Feelings of 'love' get confused with feelings of 'high'. They miss this 'high' when trying sober relationships.
Chemical dependency lowers the capacity to predict consequences, control aggression, communicate honestly and clearly about limits and boundaries in relationships. Abuse becomes a natural consequence.
MIDDLE PHASE OF ADDICTION
As the addict feel the control over alcohol or drug is slipping away, they desperately try to grasp control over other areas of life, mostly relationships. Inner insecurity and internal chaos are easily externalised, and the partner gets the brunt of it.
At this stage, substance users are drawn to people who will share their denial — other addicts or co-dependents/enablers who would protect them from facing consequences. Users at this stage also use their partner as an excuse to drink or do drugs.
LATE STAGE OF ADDICTION
Either there is extreme caretaking, or all relationships fall apart, and isolation sets in.
Relationships don't magically heal when you enter recovery. It will be just as bad, or even worse if you start drinking or take drugs.
They tend to swing between infatuation, intoxication (addictive relationships) and isolation in the relationship (painful disconnection). The pain of disillusionment is then compensated by a fantasy/magical bond (instant connections, strong chemistry) and by expecting 'love to conquer all.
Sometimes people jump from relationship to relationship just to avoid being alone, and end up with multiple broken relationships.
For women, it could be even harder!
Sometimes, there is a myth about single woman — "they are rare"! In fact, a North American survey shows, majority (61 percent) adult women in urban places are single (never married, widowed, divorced or between 'official' relationships).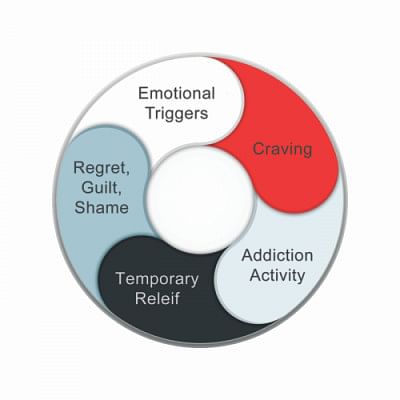 ATTITUDE TOWARDS BEING SINGLE
Now-a-days, there is not as much open shame or fear related to being single as it used to be in the past. However, some of the old shame and fear have simply gone 'underground!' The self-doubts single people commonly face  — Will I be single for the rest of my life? What do I have to offer to others as a single person? Am I unlovable, undesirable?
These are hard questions to answer, but becomes even harder if relationships fell apart because of addiction. Isolation, hopelessness and negative self-image do not help in recovery. They cannot either be generated easily after living a long life of self-destruction.
Single life might be —
A life stage (everyone experiences it!)
A life style (in response to life situation)
A life sentence! (a reaction to powerlessness over life situation)
Friendships are recommended instead of intimate relationships in early to mid-recovery stages. Making new friendships are quite difficult in adulthood, in general, and more so in recovery. It is always easier to recycle old friendships!
However, this is a dangerous zone if peer influence had been a part of the addiction process.
CHALLENGES OF ADULT FRIENDSHIPS
Average adults look for certain common standards, and often apply conditions in friendships, unlike children. Consequently, more expectations from friends (expectations are premeditated resentments!), judgment, mistrust etc. tend to overburden the relationship at the rudimentary stage.
Besides, ego driven overreaction, drama, repetition of dysfunctional relational style, etc. tend to destroy attempts of new relationships in addiction and early recovery.
It takes a lot of energy to repair damages in relationships with family and friends. It is also very time consuming. That's why it makes sense to learn to love yourself first, and then with 'higher self' before going for serious romantic relationships.
Photo: Collected