Eid Snacks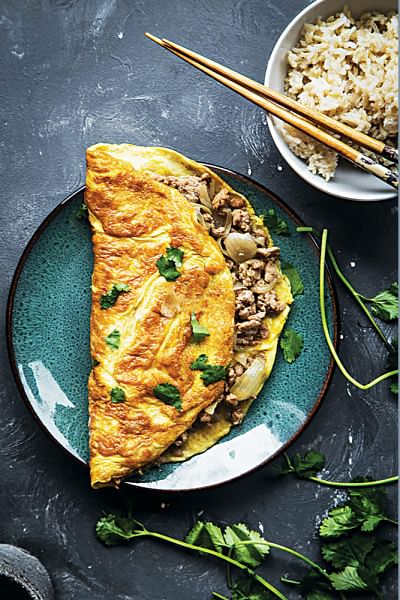 With Eid fast approaching, you know you are in for a treat, as all the main dishes for lunch and dinner will be on form. But what about those moments in-between, when you do feel peckish, but can't really handle the heavy main dishes? Well, that's where these recipes come in. To make life easier for yourself, finish the necessary prep-work beforehand, and just put them together on the big day.
OMELETTE KEEMA ROLL
Ingredients
For the mince mixture—
500g chicken mince
1 tsp red chilli flakes
1 tsp salt
2-3 tbsp oil
For the egg mixture—
3 eggs
½ tsp garam masala powder
½ tsp red chilli powder
¼ tsp turmeric powder
Salt to taste
½ tsp coriander powder
2 tbsp fresh coriander leaves
2-3 green chillies
3 tbsp mayonnaise
2 tbsp tomato sauce
5-6 tomato slices
6-8 onion rings
3-4 homemade whole wheat paratha
Method
Heat oil in a pan, add chicken mince, salt, red chilli flakes and cook until the mince dries. Allow it to cool down completely. Now in a bowl, mix eggs, cooked minced meat, garam masala, turmeric powder, red chilli powder, salt, coriander powder, green coriander leaves, and green chillies.
Mix well. In a pan, pour the egg mixture on a low flame and let cook a bit. Top it with paratha, flip, and cook it. When it is done, take out from pan. Top it with tomatoes, onion, coriander, drizzle sauce, and roll it. Repeat for the rest of the rolls. Your keema rolls are ready to serve.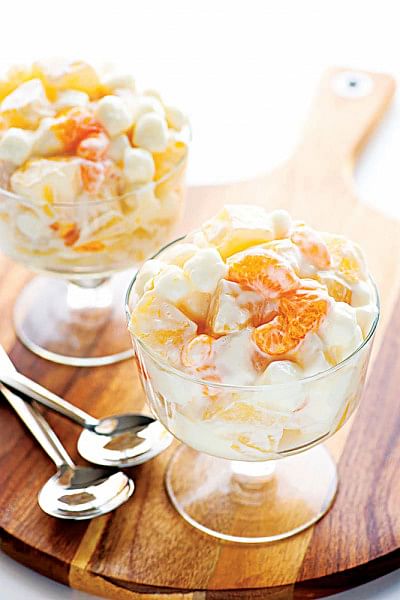 BEANS ON TOAST
Just one glimpse of this sandwich is enough to make you drool! That is the best part about open sandwiches, which show their mouth-watering toppings and lure the diners.
Beans on toast is a sumptuous open toast, which features canned baked beans, capsicum, and cheese. Herby and spicy seasoning boost the flavour of this sandwich, while spring onions give it an exotic flavour and exciting crunch.
Ingredients
1 cup canned baked beans
6 bread slices, toasted and lightly buttered
1 tbsp butter
1 tbsp garlic, finely chopped
¼ cup spring onions, white, finely chopped
2 tbsp spring onion, green, finely chopped
¼ cup capsicum, finely chopped
2 tsp dry red chilli flakes
2 tbsp tomato ketchup
6 tbsp grated processed cheese
Salt to taste
Method
Heat the butter in a broad non-stick pan, add garlic, spring onion (white) and capsicum, and sauté on a medium flame for 1 minute. Add the baked beans, chilli flakes, tomato ketchup and salt, mix well and cook on a medium heat for 1 minute. Add the spring onion (green), mix well and cook on a medium heat for 1 minute. Divide the baked bean mixture into 6 portions and keep aside. Place the toasts on a clean, dry surface with the buttered side facing upwards. Spread a portion of the baked beans mixture and sprinkle 1 tablespoon of cheese evenly on each toast. Serve immediately.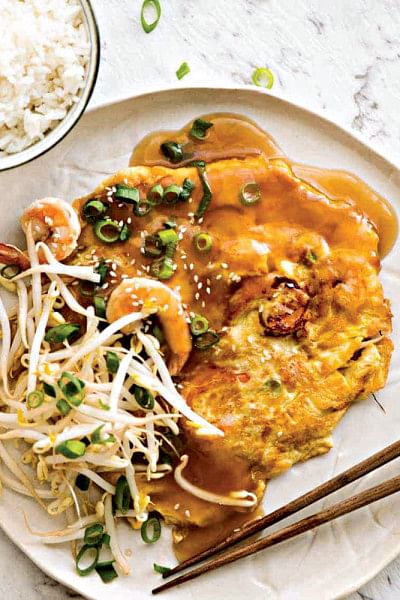 WHOLE WHEAT PASTA WITH BROCCOLI
Ingredients
2 cups broccoli, cut into florets
500g whole wheat pasta
2 tbsp olive oil
2 tbsp butter
6 clove garlic, minced
1 tsp red peppers flakes
3 cups chicken stock
½ cup freshly shredded cheese
Salt to taste
Method
Heat oil and butter in a pan over medium heat and cook garlic until soft. Sprinkle red pepper flakes and salt. Pour chicken stock into the pan and bring to a simmer.
Add broccoli florets and cook until they are bright green and slightly tender. Bring another large pot of salted water to boil and add whole wheat pasta. Cook until pasta is almost tender. Drain and transfer to a large pot. Pour broccoli with sauce over pasta, stir with a wooden spoon. Add ½ cup of cheese. Cover with the lid and let stand until pasta absorbs excess liquid. Serve in bowls and sprinkle each serving with a dusting of cheese and a pinch of red chilli flakes.
NAAN CHANAY
Naan chanay is one of the most relished food items in Pakistan. Chanay is basically a variety of chickpeas which are commonly referred to as 'deshi chickpeas' as they are originally from Asia. And naan is a savoury flat bread which is traditionally cooked in a clay oven tandoor and sprinkled with sesame seeds.
The cooking style of chanay changes with the locality, like in the Sindhi region, where they are cooked as a plain curry, while in the Punjabi style, chanay is made with a spicy curry with a sour and tangy taste; sometimes added with potatoes and chicken.
You can have the chanay with either a paratha or roti, but if you truly want to enjoy, then a naan is highly recommended. For sehri, naan chanay is highly recommended as they are healthy, low in fat but high in nutrients.
Ingredients
For the chanay —
250g black chickpeas
¼ cup oil
½ tsp cumin
1 large onion
1 tbsp ginger-garlic paste
2 tomatoes
Salt to taste
½ tsp red chilli flakes
½ tsp turmeric powder
½ tsp red chilli powder
½ tbsp coriander powder
¼ cup water
3 cups chickpea water
2 tbsp lemon juice
½ tsp garam masala powder
3-4 green chillies
4 tbsp coriander leaves, chopped
3-4 lemon slices
For the naan —
2 cups plain flour
½ cup yoghurt
½ tsp sugar
½ tsp salt
½ tsp baking soda
2 tbsp oil
Sesame seeds, as required
Warm water, as required
Method
For the chanay—
Wash the chickpeas and soak in water overnight. Heat oil in a pan, add cumin and sauté. Add onion and cook until light brown. Add ginger-garlic paste and cook for a minute. Add tomatoes, salt, red chilli powder, red chilli flakes, turmeric powder, coriander powder and mix well. Add little water and cook until masala is ready. Add chickpeas and cook for 2-3 minutes. Add water in which chickpeas were soaked overnight. Bring it to boil. Cover the lid and cook on low flame for 30-40 minutes. Add lemon juice, garam masala, green chillies and chopped coriander leaves. Cook for 2-3 minutes. Garnish with green coriander and lemon slices. Serve hot with naan.
For the naan—
Take a bowl and add plain flour, sugar, salt, baking soda and mix well. Add yoghurt and mix well, then knead it with warm water for 5-6 minutes. Cover and rest it for 4 hours. Make a small ball from the dough. Roll the ball and make a naan and spread some water on it, and sprinkle sesame seeds. Spread water on back of this naan and put it on preheated tawa. Cook it on medium flame and then turn the tawa over flame. Cook until it achieves perfect colour.
When it is done, serve with chanay.
OATS AND YOGHURT PORRIDGE
This recipe is extremely tasty and satisfies your sweet tooth without adding to your calorie count. Oats are high in protein and fibre that energises you and keeps you fit.
Ingredients
5 tbsp oats
2 tbsp yoghurt
1 tbsp honey
3 tbsp pomegranate
3 tbsp pistachio
250ml milk
Method
Soak the oats in milk for 3-4 hour in a bowl. During sehri time, add layers of pomegranate, yoghurt, honey, and pistachios, and serve.
CREAMY FRUIT CHAAT
Ingredients
2 packs fresh cream, chilled
4 cups mixed seasonal fruits, cut into cubes
2 tbsp caster sugar
1 tsp chaat masala
1 tbsp mint leaves
1 tbsp lemon juice
Salt to taste
Method
Clean and cut all the fruits. In a large bowl, put all fruits. Mix all the above ingredients to fruits, and leave it in fridge for 30 minutes and serve.
Photo: Collected