Dissecting oil
The first thing most people do when getting on the healthy food bandwagon is try to cut out the oil consumption. Cooking oil is a staple in our cupboards and diets, and different oils can provide unique flavours, smells, and textures to our favourite recipes. Oils are the basis for many favourite recipes and play a major part in various cooking techniques, from sautéing and frying to roasting and baking.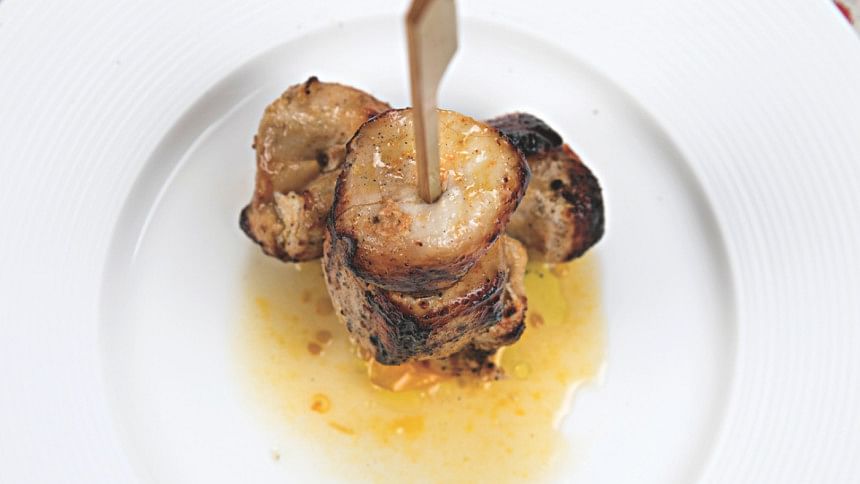 How do different oils factor into a healthy diet? It all comes down to the types of fat found in the oil. Fat provides satiety and enjoyment to the food we eat, but it also serves nutritional benefits. Fats are made up of fatty acids which act in a variety of ways, but they are key to the development of hormones, transport and absorption of fat-soluble vitamins and helping to regulate body temperature.
The most common types of fatty acids include unsaturated fats, saturated fats and trans- fats.
Unsaturated Fats: These types of fats are usually liquid at room temperature and come in two main forms, monounsaturated and polyunsaturated. These fats may help reduce heart disease and lower cholesterol levels.
Saturated Fats: These are typically solid at room temperature. Many studies have linked diets high in saturated fat with elevated cholesterol levels and increased risk for heart disease, so it's best to consume these in moderation.
Trans-Fats: Most trans-Fats are manufactured through hydrogenation, which helps increase shelf life. They can raise LDL cholesterol and lower HDL cholesterol, a combination that increases the risk of heart disease.
Another thing to keep in mind is that all fats have 9 calories per gram, which can contribute a significant number of calories to the diet.
PROS AND CONS OF 5 TYPES OF COOKING OILS
While shopping for cooking oil, the availability of a wide variety of its source can be confusing.
Here are some common types of common cooking oils, with their pros and cons.
Vegetable oil — It is one of the most commonly used oils in many households. Vegetable oil is a blend of several oils including sunflower oil, corn oil, palm oil, and soybean oil.
Pros: Long shelf life and inexpensive.
Cons: one of the heavily processed oils that may contain ingredients from genetically modified organisms or GMO sources and some brands may also be partially hydrogenated, which can remove the essential fatty acids in oil.
Olive oil —  It is another good and popular type of oil for its many health benefits and variety of uses. Olive oil available in different varieties including refined, virgin, extra-virgin, and extra light.
Pros: High in monounsaturated fat which can help in lowering your risk of heart diseases. The extra virgin variety is also rich in antioxidants that can help fight free radicals.
Cons: contains a significant amount of saturated fat which is bad fat.
Coconut oil —  Another popular type of cooking oil is coconut oil. Coconut oil is a flavourful and is good for both frying and baking.
Pros: Rich in antioxidants and has a high smoke point.
Cons: May overpower the flavour of some dishes because of its naturally strong flavour.
Corn oil — This golden yellow oil is obtained from maize kernel. It is popularly used in making margarine. Corn oil is good for both frying and baking but should be used only for medium temperature cooking.
Pros: It produces less smoke and does not easily discolour. It is also low in saturated fat or bad fat and rich in omega-3 fatty acids.
Cons: It becomes rancid easily.
Sesame Oil —  sesame oil is used primarily in Asian cuisine. It has a rich, nutty flavour. Sesame oil is highly unsaturated fat and doesn't hold up well to high heat or light. Drizzle this flavourful oil over cooked foods or use it in an Asian salad dressing.
Storage matters
Cooking oil oxidises over time, especially if it's less refined or high in Omega-6 polyunsaturated fatty acids. Slow down the degradation with proper storage. Keep your oil in a dark, cool place, not right beside the stove with the heat and light. Some oils, like flaxseed, are best kept refrigerated. Pay attention to the expiration date, and buy a smaller bottle if you think you will not get through it before it's rancid. Any time your oil smells or tastes off, throw it away.
Photo: LS Archive/Sazzad Ibne Sayed