Top 5 resorts in Kuakata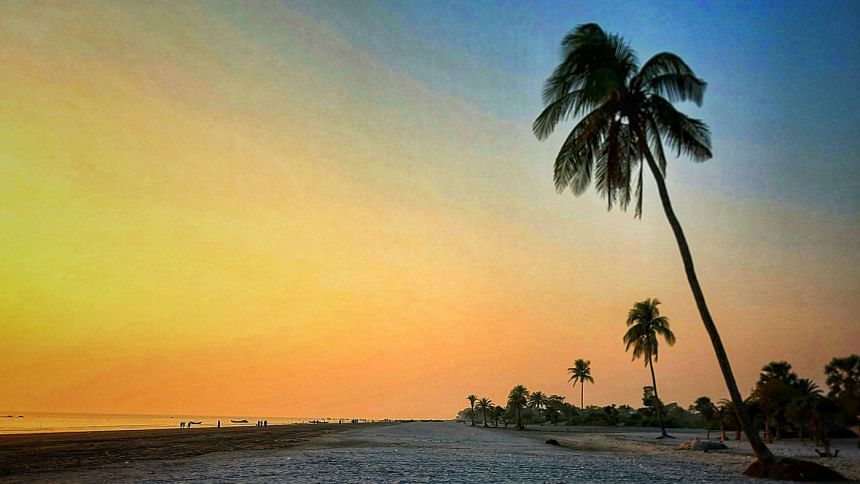 Popularly known as Sagar Kannya, the Daughter of the Sea, Kuakata is one of the most popular beaches in Bangladesh, second only to Cox's Bazar. It is famous for its simultaneous sunrises and sunsets; quiet, secluded location, and a stunning view of the Bay of Bengal. While it was once difficult to find places to stay in the area, Kuakata now has an abundance of resorts to choose from and caters to a large number of tourists every year. Here are just 5 of the places you can choose to stay if you are making plans to visit Kuakata this year.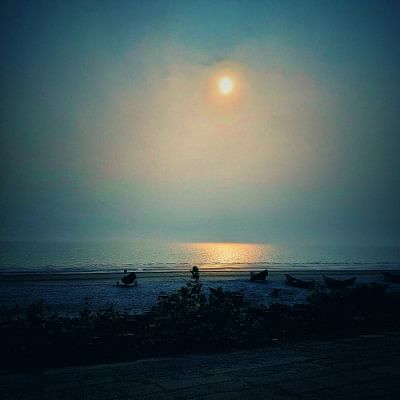 The Kuakata Grand Hotel and Sea Resort
The Kuakata Grand Hotel and Sea Resort is the most well-known and sought-after place to stay in the region. It is not a beachfront property, but the hotel, built on an expansive stretch of land, has a lot of other features that make up for it. With state-of-the-art facilities and services such as the pool, gymnasium, and tennis courts for its fitness fanatics, and a soothing garden and a lake with paddle boats, for the more laid-back dwellers, the palatial hotel ensures a relaxing and joyful stay for all who choose it.
Hotel Graver Inn
With all the amenities one would expect out of a true luxury hotel, a stay at the 3-star Hotel Graver Inn makes for a truly enjoyable time. The property is situated in Kalapara and enjoys proximity to all the main attractions of the location such as the beach, the 100-year-old statue of the Buddha, 200-year-old wells, Fatrar Chor (part of Sundarbans), Jhau Bon, Seema Mandir, Mistripara Buddhist Temple, Echo Park, Shutki Polli, Lebur Chor, and Lal Kakrar Chor. It offers free breakfast to travellers and baby care facilities for those that choose to come with family.
Ocean View Hotel and Convention
Complete with two outdoor pools and three categories of rooms, the Ocean View Hotel and Convention is located in the Kalapara business district near the Kuakata beach. Amenities also include a free scrumptious breakfast buffet every morning of stay, an in-house café, and a shopping mall. The hotel offers uninterrupted WiFi and an unforgettable beach experience.
Hotel Kuakata Inn International Ltd
Simple and eco-friendly, the Hotel Kuakata Inn is a prime choice for both pleasure and business trips. With four different categories of rooms, the Kuakata Inn provides a range of choices for its dwellers at reasonable rates. Its location overlooks the longest stretch of beach in the world and the hotel fully pampers its travellers with welcome drinks, rooftop BBQ, and a choice selection of local and foreign cuisines.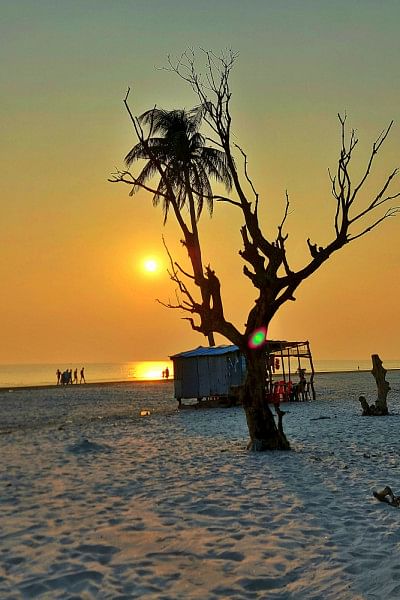 Sikder Hotel and Villas
Another hotel, renowned for its widespread, pristine property, the Sikder Hotel and Villas located in Kalapara lets travellers choose between several room categories and different prices. It too offers popular amenities such as free continental breakfast, 24-hour room service, and private pools. It is located in Kalapara and enjoys proximity to the Kuakata beach.
Photo: Amina Munni
The photographer is Manager, Corporate Communications & Branding, EDOTCO Bangladesh