Biman will fly to China's Guangzhou from August 18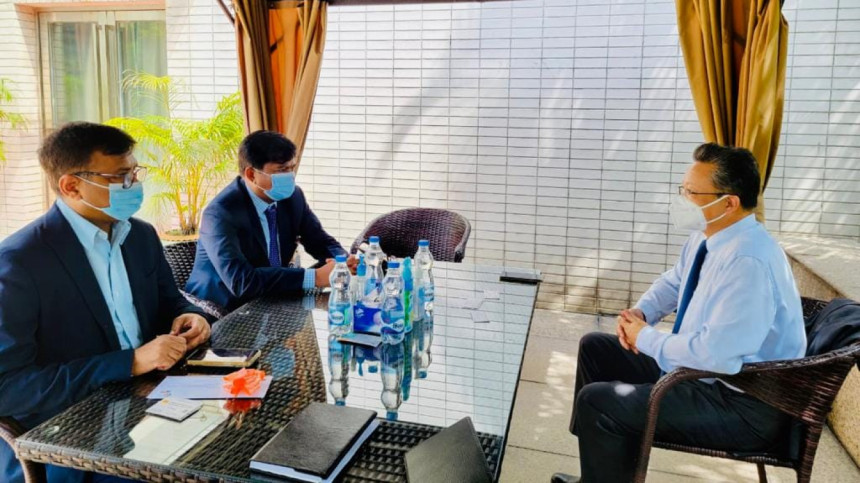 Biman Bangladesh Airlines, the national flag carrier of Bangladesh, will operate flights on Dhaka-Guangzhou-Dhaka route from August 18, 2022.
During a meeting held today (August 16, 2022) at the Chinese Embassy in Dhaka between the Managing Director and CEO of Biman Bangladesh Airlines, Md Zahid Hossain, and Chinese Ambassador to Bangladesh, Li Jiming, the two sides discussed the operation of Biman's passenger flights on Dhaka-Guangzhou route.
The Biman CEO held detailed discussions with Li Jiming about operating flights on the Dhaka-Kunming route as well.
The Ambassador expressed satisfaction over Biman's regular flight operations to China and assured cooperation in increasing Biman's flights between the two countries.
Biman Bangladesh Airlines flight BG366 will take off from Hazrat Shahjalal International Airport in Dhaka at 11am local time on August 18 and land at Guangzhou's Baiyun International Airport at 4:45pm local time.
The return flight BG367 will take off from Guangzhou airport at 7:45 pm local time and reach Dhaka at 9:30pm local time. 
Passengers will be able to buy tickets for the first flight on this route from any sales centre of Biman. However, in case of arrival, tickets can be purchased from Biman's website www.biman-airlines.com and Biman approved travel agencies.