Biman to use own aircraft for Hajj flights this year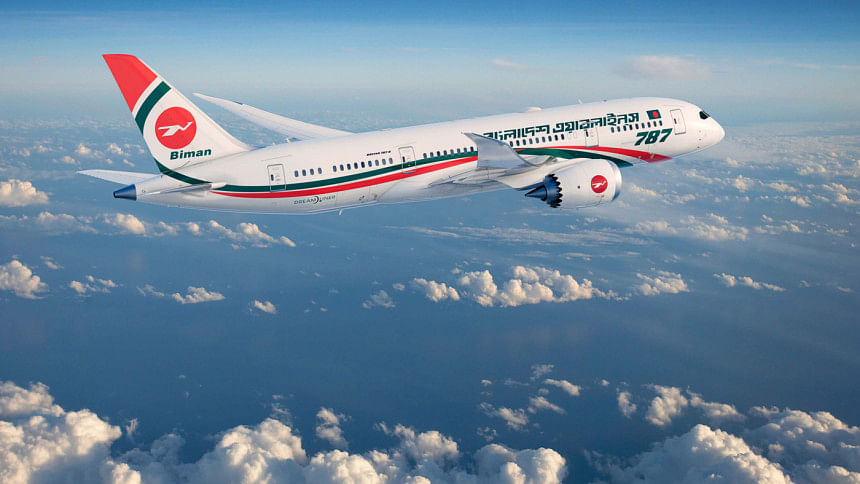 Biman Bangladesh Airlines will use its own aircraft this year for operating Hajj flights instead of leasing planes.
"As we don't benefit from the leasing process, we have decided to use our own aircraft for Hajj flights," Shafiul Azim, CEO and managing director of the national flag carrier, told UNB.
Biman authorities discussed the decision at an inter-ministerial meeting yesterday.
"We are preparing in advance to ensure smooth operation of Hajj flights," the Biman CEO said.
The decision follows the airline's experience during last year's Hajj flights. It used four of its widebody planes for last year's Hajj flights.
Md Faridul Haq Khan, state minister for religious affairs, told UNB that Biman Bangladesh Airlines and Saudia Airlines will each carry 50 percent of Hajj pilgrims this year.
"According to the Saudi-Bangladesh Hajj Treaty of 2023, Bangladeshi pilgrims can perform Hajj this year as per full quota," he added.
He also said Hajj packages will be announced by January 25-30.
In response to a question about package prices, he said prices will not be increased this year.
"Passengers may have to spend a slightly higher amount for the increased dollar price, however," he said.
A total of 1,27,198 Bangladeshis can perform Hajj this year.
Faridul Haq Khan also said the age limit has been withdrawn and Bangladeshis over the age of 65 can perform Hajj this year.
Pre-arrival immigration for all Bangladeshi Hajj pilgrims will be completed in Dhaka under the "Road to Makkah" agreement. However, the Saudi authorities may decide to reduce the permitted number of pilgrims if the Covid-19 situation worsens, he concluded.