5 must-see travel spots in Sylhet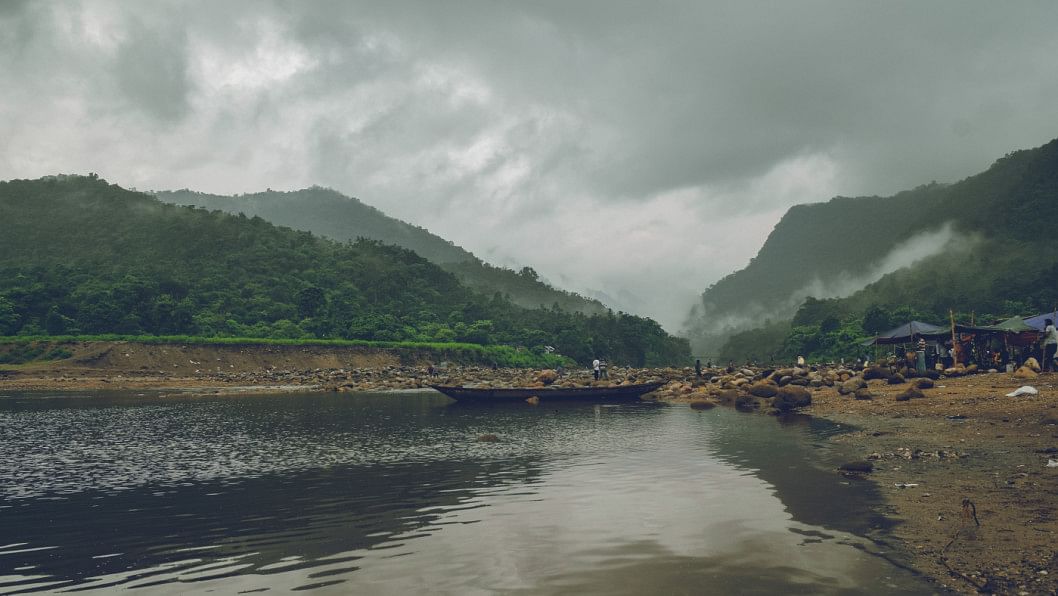 Sylhet is known for its highlands, swamp forests, and haors. The breath-taking beauty of Sylhet's green surroundings and the welcoming nature of its locality is sheerly irresistible — in very few places in Bangladesh, you will find the mesmerising hillside beauty that Sylhet possesses. So, why wait to visit and see the vibrancy and exquisite travel places of Sylhet?
Read below to know about the spellbinding tourist spots of Sylhet to experience the loveliest version of it!
Lovachora, Kanaighat 
A breath-taking tourist area that contains many tourist spots within, Lovachora is located in Kanaighat upazila, Sylhet where a crystal-clear river, a lush tea garden, and an antique cottage named Fergusson Bungalow along with a century-old suspension bridge reside. Sweeping hills border the river, Lova. The silhouettes of far-flung hilltops and the shade of the clouds falling on the water of Lova generate a heavenly sight. The Khasia-Jainta mountains of Meghalaya are not very far from Lovachora and early in the morning, deer, rabbits, and forest roosters roam the Lovachora tea garden.  
You can take a boat from Kanaighat Sadar to navigate through the Lova River and reach Lovachora. The boat ride should take about an hour and a half to complete but stay assured that you will not get bored for a minute!      
Dolura
Swaddled by the Meghalayan ranges and situated under an immense blue sky, Dolura is a picturesque location in Sylhet that is visited by many tourists throughout the entire year. And not far away from Dolura is Narayantala village where indigenous people live. But the main place of interest is the Dolura Smriti Soudha, sited in a village near the Indo-Bangladesh border in the district of Sunamganj. This scenic historic place reminds us of the heroic sacrifice of our freedom fighters and it stands at the foot of the Meghalayan hilly region.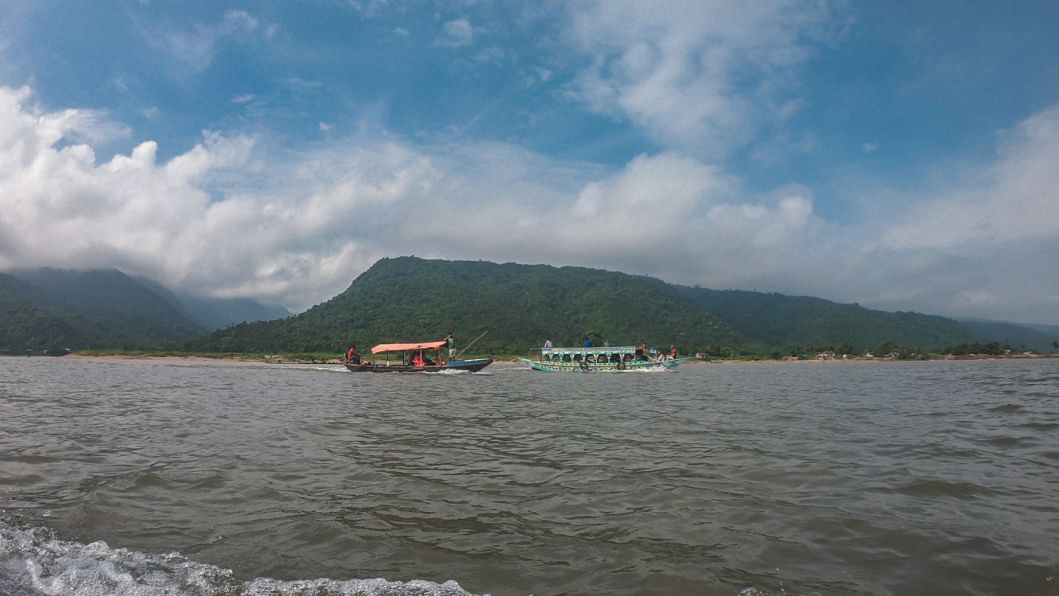 You can take a boat to go to Haluarghat and there CNG or battery-operated rickshaws are always available to take you to Dolura.     
Khadimnagar National Park 
Situated just around thirteen kilometres away from Sylhet, Khadimnagar National Park is made up of beautiful rolling hills and a natural forest. It is one of the major national parks of our country and has been declared a natural reserve. Famed tea gardens, Kalagool, Borjan, and Goolni tea estates surround the Khadimnagar National Park and the 679 hectares of evergreen forest will leave you awe-struck.
Khadimnagar National Park can be visited by hiring an auto rickshaw or CNG and there is also a local forest office, which is ready to provide you with trail maps to navigate the forest. 
Bisanakandi 
The rocks, boulders, and the stream flowing from high up in the mountain of Bisanakandi truly create such a tranquil bichana (a bed) where you can lie down and let all your worries and concerns dissolve. Bisanakandi is located near the Bangladesh-India border in Sylhet and here, many layers of the marvellous Khasi Mountain meet at a single point. The greenery and the fluffy clouds hugging the mountain provide it with a mesmeric view and the rainy season highlights the natural beauty of Bisanakandi most visibly.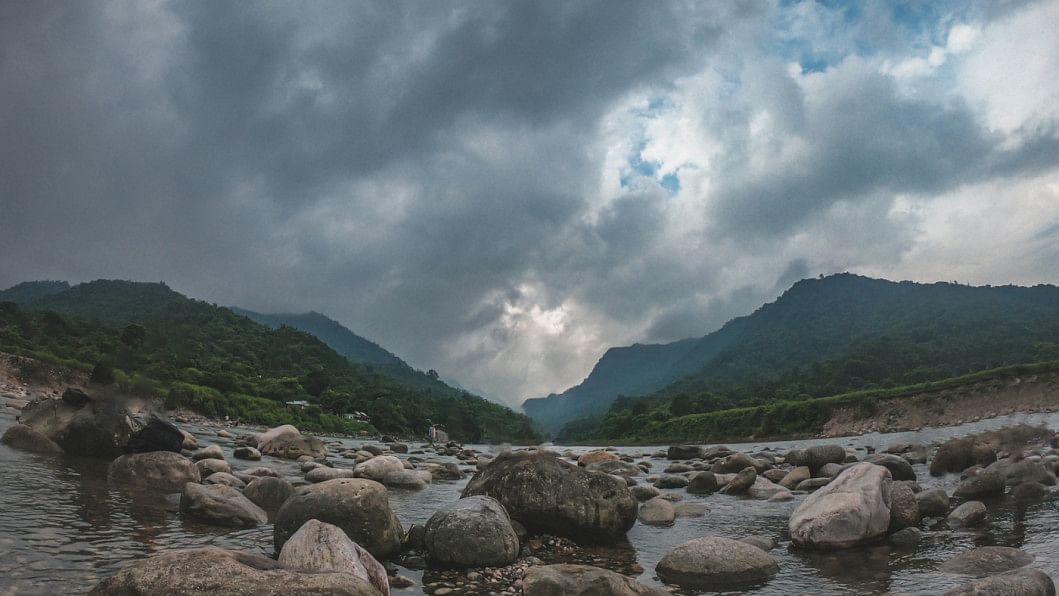 Similar to Jaflong, Basankandi is also used for mining; hence, winter may not be the ideal time to visit this place. Bisanakandi is about twenty-five kilometres away from Sylhet and you can hire a boat to reach there.   
Pang Thu Mai Village
Pang Thu Mai Village is a mesmerising tourist spot situated in Gowainghat upazila, Sylhet. It is a village that stands at the foothills of Meghalaya and just beside the village, an enormous waterfall flows down from the high hills, known as Panthumai Waterfall or Fatachhari Jharna. Even though the waterfall is occupied by India, you can enjoy the calm water and solitude of the mountains by standing on the Piyain River which takes its form from Meghalaya.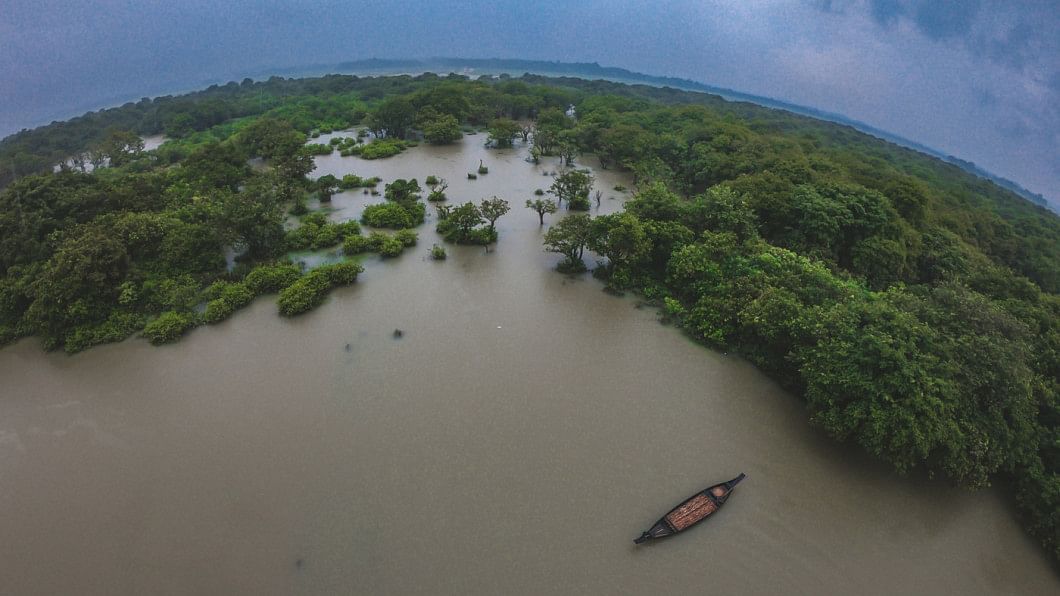 You can visit Pang Thu Mai Village by hiring any private transportation or taking a CNG from Sylhet city.