5 things that destroy relationships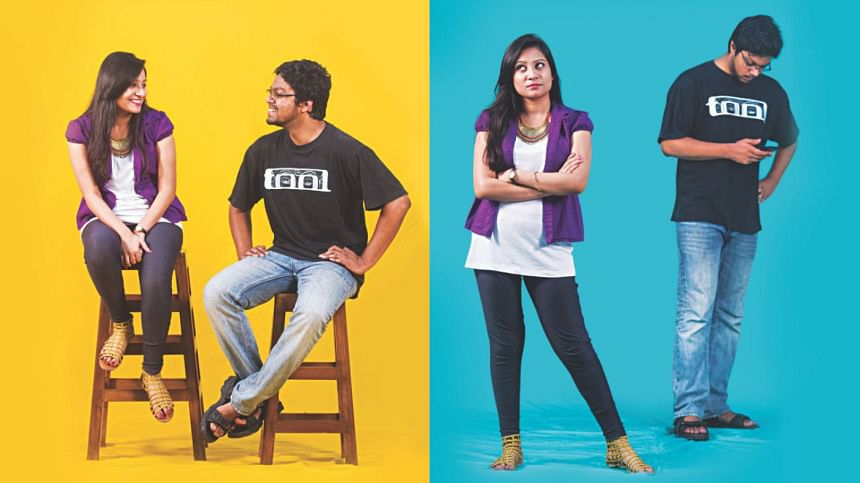 Infidelity, by far, has been proven to be the biggest, quickest relationship killer. Unfortunately, however, even beyond the glaring issue of cheating, relationships can suffer from more subtle, yet equally damaging factors. These silent relationship killers usually go unnoticed, quietly eroding the precious bond between partners.
Bottling it up
Partners that bottle up their feelings are either scared of their other halves or have given up on their relationship completely and do not find it to be worth their while anymore. Open communication is crucial for any relationship and partners who clarify their expectations with each other are much more successful at giving and receiving affection in their respective love languages.
Contacting exes
You leave some people in your past for a reason. They have no business being in your present, unless your partner is okay with it, and even then, sparingly. While it may be a harmless, platonic connection you share with your ex, chances are that it may hurt your current partner, especially if it is kept a secret from them.
Gadget addiction
More and more couples blame gadgets for stunted in-person communication within relationships. The term "phubbing" has been coined to describe a situation where one partner ignores another because they are on their smartphones. A study by Meredith David and James Roberts suggest that phubbing can lead to a decline in marital satisfaction. While gadgets provide a way to escape stress from time to time, using them excessively, especially when couples should be communicating and emotionally connecting with one another, can hurt a relationship to no end.
Substance abuse
Another form of escapism, alcohol or substance abuse can make a relationship go sour pretty fast. Prominent research has found that alcohol abuse often leads to relationship dissatisfaction, instability and undue aggression in a relationship. Partners seek connection and mindfulness from each other. While it is understandable that everyone wants to unwind in some way, it must not become a way to escape reality or quality time with your partner. This is truer for those who get violent or angry when not in their senses or tend to forget important conversations their partner may have shared with them, due to being in that state.
Workaholism
Working for a living is an admirable quality. Living to work may not be one. Every relation demands quality time to flourish and it is important that partners give that to each other. When spending precious moments with your other half, therefore, it may be wise to turn off work notifications, save for the truly urgent ones, and concentrate on your loved one.