Winter activities for children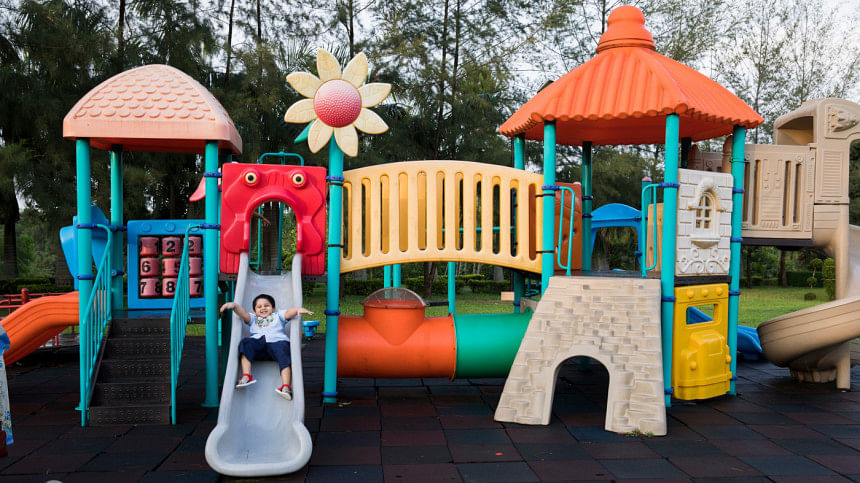 Winter in Bangladesh can be a great time for children to enjoy fun and exciting activities. There are many ways for children to have fun and stay active during the colder months. From indoor games and crafts to outdoor activities and cultural events, there is something for every child to enjoy. Here are a few ideas for winter activities for kids in Bangladesh that parents and caregivers can consider.
Pitha (sweet winter treats) is the first thing any child should make synonymous with winter. Try making them on cold winter mornings with the whole family. Nothing beats this kind of quality time with your children and family.
Visit indoor play areas or amusement parks for fun and exercise. For example, taking your young ones cycling in Dhaka's parks can be one of the most fun family activities you can have. It's healthy and warms the body, and children can really make a day out of it during the winter.
Take them on short trips to the outskirts of Dhaka, to a nearby zoo, to libraries, or to museums to learn about different cultures, history, and animals and their habitats. Panam City, Lalbag Kella, and the Liberation War Museum are just a few places.
Attend a theatre performance or a live concert to introduce children to the arts. It is a great way to introduce children to the world of art, music, and performances. Who knows, the inspiration they get might be the very reason they do something big in the future.
Play winter sports! Get your children hyped up and excited about the joy of playing sports! Badminton is one such sport, among others, that can be played on your neighbourhood streets, garages, backyard, or rooftops.
Organising a family picnic in an eco-resort can be a great way to enjoy the fresh air and the beauty of nature while bonding with loved ones. Numerous such resorts in Gazipur, Tongi, and Savar can be found online.
Base Camp, Kaalmegha Country Club & Resort, Green View Golf Resort, or Chuti Resort can be the perfect places that offer fun activities, ambiance, and service that can be enjoyed with family.